August 27, 2015 --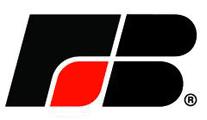 By American Farm Bureau Federation
Micheal Clements of Farm Bureau talks about recent stock market downturn.
Clements: Following Monday's large drop on Wall Street and a selloff in China, commodity markets are performing "as expected," according to Farm Bureau deputy chief economist John Anderson.
Anderson: Well I think ag markets are kind-of reacting in the same way that everything else is reacting and that's with a great deal of uncertainty. We had some pretty big numbers down on soybeans, on feeder cattle, but we didn't see any limit down moves. That's not a very high bar for success but I think given how fearful the markets seemed to be starting the day Monday that was not a terrible outcome.

Print This Post
Email This Post