August 1, 2014 --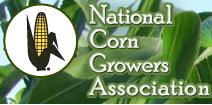 By Cindy
National Corn Growers Association
Let's all admit it. Chuck Norris jokes are still funny. The idea that he is an unparalleled butt kicking machine elicits a fond memory and a good chuckle. He holds a soft spot in many hearts. My dear grandmother lusted after Walker Texas Ranger until her dying day. He holds a special spot in our nation's popular culture.
So, it may sound blasphemous to some and dangerous to state to others, but Chuck Norris's mental prowess does not equal his physical.
Like many elevated to celebrity by their appearance or a physical or artistic talent, Norris assumed the role of political activist this week. Blasting GMO's in an op-ed published in a variety of newspapers and online, Norris sprayed clichés and echoed hollow arguments in an attempt to persuade his fellow countrymen to roundhouse kick ag biotechnology in the ballot box.

Print This Post
Email This Post