September 30, 2015 --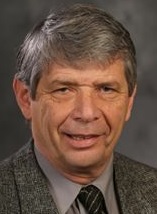 State Senator Doug Whitsett,
Our previous article warned of the expectation for crony capitalism in President Obama's "Clean Power Plan." We noted his scheme was planned behind closed doors and beyond public scrutiny. We explained it was implemented through executive administrative fiat, and was designed with the specific purpose of causing higher energy costs for working Americans.
Those concerns were confirmed with the recent release of a 57-page report entitled "Private Interests and Public Office: Coordination between Governors, the Obama White House and the Tom Steyer-'Founded and Funded' Network of Advocacy Groups to Advance the 'Climate' Agenda." The report was compiled by the Energy & Environment Legal Institute, and was the product of public records requests made in multiple states, including Oregon. It should be required reading for caring Oregonians.
Read the full article and discuss it »