March 24, 2014 --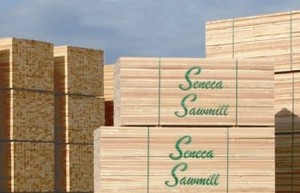 Seneca Sawmill Featured for Commitment to Innovation, Environmental Sustainability
By Oregon Tax News,

Seneca Sawmill Company is transforming the way timber companies operate. The Eugene-based company was recently featured in IBM's national publication, IBM Systems Magazine, for its visionary leadership and use of technology to build a thriving, sustainable business.
Founded in 1954, Seneca has continued to grow through challenging economic times for the timber industry, expanding to 650 million board feet of lumber per year—that's 35 times its production in 1954. Seneca is now one of the largest timber companies of its kind in the United States. Originally started as a one mill operation, it has grown to four mills and now employs a multi-company structure that includes Seneca Sawmill Company, Seneca Jones Timber Company, Seneca Noti and Seneca Sustainable Energy.

Print This Post
Email This Post