November 15, 2013 --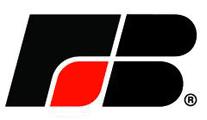 By American Farm Bureau Federation
The American Farm Bureau Federation's 28th annual informal price survey of classic items found on the Thanksgiving Day dinner table indicates the average cost of this year's feast for 10 is $49.04, a 44-cent price decrease from last year's average of $49.48.
"The cost of this year's meal, at less than $5 per serving, remains an excellent value for consumers," said AFBF President Bob Stallman, a rice and cattle producer from Texas. "America's farm and ranch families are honored to produce the food from our nation's land for family Thanksgiving celebrations," he said. "During this holiday season, many farmers and ranchers will be reaching out to consumers in-person or through social media, to answer questions about the food that they grow or the poultry and livestock they raise," he added.
The AFBF survey shopping list includes turkey, bread stuffing, sweet potatoes, rolls with butter, peas, cranberries, a relish tray of carrots and celery, pumpkin pie with whipped cream, and beverages of coffee and milk, all in quantities sufficient to serve a family of 10. There is also plenty for leftovers.The big ticket item – a 16-pound turkey – came in at $21.76 this year. That was roughly $1.36 per pound, a decrease of about 3 cents per pound, or a total of 47 cents per whole turkey, compared to 2012.

Print This Post
Email This Post