January 1, 2015 --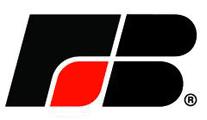 By American Farm Bureau Federation
The New Year is upon us, and with it comes a new Congress. The challenges we face, on the other hand, are rather old. It's time to resolve longstanding policy battles so the business of agriculture can grow in 2015 and beyond.
The world's population is expected to reach 9 billion by 2050. Feeding them will not be easy. We know data-driven precision ag will help us do that, but we also need to know our business data will remain secure if we hand it to others for analysis and safekeeping. Farm Bureau has led the way in helping farmers and ranchers navigate this new territory.
Last fall, we brought together agricultural technology companies and farm groups to hammer out a historic set of data privacy and security principles. The next step means holding companies accountable, so we're developing a transparency evaluation tool to help farmers sort through the jargon. Once it's done, farmers and ranchers will be able to easily compare contracts to see whether and how companies comply with the agreed-upon principles.

Print This Post
Email This Post