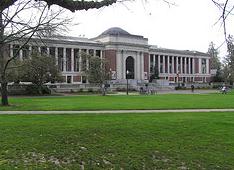 [OSU Extension Press Release] CORVALLIS, Ore. – The Oregon State University Extension Service and Oregon Tilth will launch a nine-week course in organic gardening in the Portland area in October, marking the training's debut in the state.The two organizations developed the curriculum with help from Portland State University; East Multnomah Soil and Water Conservation District; and Metro, the regional government for the Portland metropolitan area. Staff from Extension and Oregon Tilth, a nonprofit that certifies organic farmers and offers gardening education, will teach most of the classes.
Students in OSU's Department of Horticulture and PSU's Graduate School of Education can take the 57-hour course for credit. Other members of the public can enroll but not for credit. Everyone will receive the same instruction, but students taking it for a grade will have additional assignments.
The first class will start on Thursday, Oct. 2, from 6-9 p.m. After that, classes will take place on Saturdays through Dec. 6 from 9 a.m. to 4 p.m., with no class on Nov. 29. Classes will be held at PSU, Luscher Farm in Lake Oswego, Sunnyside Environmental School in Portland, and the Learning Gardens Laboratory, which PSU leases in southeast Portland.
Graduates of the course are encouraged to extend their new knowledge to the public by volunteering for 30 hours within a year of completing the program.
"We hope they'll participate in school and community garden projects and plug into nonprofits like the Oregon Food Bank, Growing Gardens and Zenger Farm, which have educational programs that use volunteers," said Weston Miller, Extension's horticulturist who serves Clackamas, Multnomah and Washington counties. "Our goal is to match participants with these organizations with the hope that they'll educate others in the metro area, especially schoolchildren, about organic gardening."
The course costs $500 for those who volunteer and $750 for those who don't.
Miller came up with the idea for the training, which is called the Organic Gardening Certificate Program, after observing that residents in the metro area were interested in learning about organic gardening techniques. The format is similar to Extension's Master Gardener Program, which teaches people how to grow and care for plants using conventional methods in a 10- to 12-week course that includes a volunteering requirement.
Through classroom and hands-on instruction, the organic gardening course will teach participants how to grow food, manage landscapes, control pests and cultivate healthy soil without synthesized chemical fertilizers and pesticides. Topics will include soil, compost, plant biology, plant propagation, garden design, vegetable gardens, ecological landscapes, ornamental plants, entomology and fruit and nut production. In one session, participants will visit landscaped areas in Portland known as "rain gardens" where plants and soil are used to absorb rainwater and keep it from flowing into sewers that lead to the Willamette River.
Students at OSU and PSU can sign up for the class through their universities' normal registration process. Others should call 503-360-4185 or send e-mail. The last day for the public to register is Sept. 15. OSU and PSU students should refer to their universities' registration calendars for their respective deadlines. Those interested in taking the course must fill out an application, which is available at: Organic Gardening Certificate Program.
The course is in line with OSU's "green" reputation. The 2009 Kaplan College Guide has listed OSU as one of America's top 25 "green colleges." To create the list, Kaplan editors reviewed a range of criteria, which included courses offered.
8/20/08
By: Tiffany Woods
Source: Weston Miller