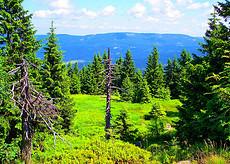 Announcement from Oregon Small Woodlands Association,
The Oakes family Full Spectrum Forestry Field Tour
Sat., 9/6,  9am to 1pm, Open to the Public, Free and Fun for the entire family!!!
The Oakes family would like to invite you to join them at their 240 acre tree farm in South Benton County near Monroe, and an opportunity to participate in a wide ranging discussion of forestry issues. We hope and believe that your day will be the most rewarding forestry program you will have attended. Cheers! Donald and Donna Oakes, Christine Johnson, Dennis Oakes, Marsha Carr, Duane Oakes, Darrell Oakes and Darwin Oakes.
About Our Family and Forest. The Oakes property was homesteaded in 1894 by Ransom and Mary Ellen Oakes. The 240 acre property was farmed until Hull-Oakes Lumber Co. purchased it in 1956. Donald Oakes as a young employee along with helpers planted the first 110 acres of trees in 1957 and 1958. The trees at that time were just pulled from under larger trees and roadsides in the nearby mountain areas. Most of the remaining acres were planted with purchased seedlings. Some areas were allowed to reseed naturally. Donald and Donna Oakes purchased the property from Uncle Ralph Hull in 1987. They removed the brush and berries from the Old Orchard to save what was left. 45 of the original Apple trees are still growing. The Oakes family is trying their best to preserve as well as replace the ones lost "old age or wildlife" damage. Donald has managed the property over the years by doing some pruning, fertilizing, spraying, light thinning and replanting small reforestation cuts. The home is gone; No one lives on the property. A picnic shelter was built in 1999 which uses the same spring water as the original home. In 1999 Donald and Donna wanted the properties to stay in the family so they began gifting them to "The Kids" by starting the Oakes Investment LLC. They wanted the properties to be managed together for recreation and family meetings. They have encouraged everyone to be active in Benton County SWA, OSWA, OSU Extension classes, tours and all educational opportunities.
Today –The gifting is finished. Donald and Donna still own a few shares and are still managing the properties with help from "The Kids" all of whom live in the Willamette Valley Area."
http://www.oswa.org/OakesTour08.pdf