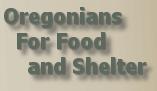 [Press Release from Oregonians for Food and Shelter]
OFS:: To all OFS forestry and nursery folks:  OFIC, OFS and others have been working with ODA over the past year to help forest seeding nurseries (hardwood and conifer) find a way to keep Methyl bromide (MeBr) available for treatment of noxious weeds and root diseases in within-state seedling shipments.    Oregon Christmas tree and nursery associations are also supportive.  Proposed Rule 603-052-1205 will provide the needed changes to allow MeBr to be used as Quarantine Pre-Shipment (QPS) treatment until a viable replacement can be developed for commercial use.  
Please send an email of support to ODA today, as the comment period ends COB tomorrow, Friday, 10/03/2008.   Sorry for the short notice, but you can use the attached OFIC response as your template and get the job done in only a few minutes.    Feel free to pass this on to others who might be interested.
Your email of support should be sent to Sue Gooch at ODA.  Her email address is: [email protected]
Terry L. Witt, Executive Director
Oregonians for Food & Shelter (OFS)
3415 Commercial Street SE, Suite 100
Salem, OR   97302-4668
Office: 503.370.8092
Fax: 503.370.8565    370-8565