By Guest opinion,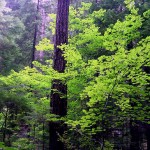 Many rural Oregon communities are struggling to fund vital community services and programs, such as schools, libraries, and drug enforcement efforts.  These very same communities are situated in some of the nation's most abundant resource basins, which, if utilized in a sustainable manner, could provide abundant financial support for critical, but struggling programs. The state of Oregon contains some of the best resource lands in the United States. With 17 million acres of forest lands (33% of the total land base) owned by the government, rural Oregon has found itself in a never-ending difficult economic situation.
Here are the facts:
1. The government doesn't pay Oregon any property taxes for these 17 million acres of land…and the citizens of Oregon are left footing the bill for public services.
2. Many of these lands were originally designated exclusively for producing revenue through sustainable forest management.
3. For decades, a portion of the receipts generated by these public lands went to local communities to help pay for community services and education.
4. For the past 15 years, pressure from extreme environmental groups has drastically reduced the management of public forest lands. This in turn has greatly reduced the funding local communities receive.
5. Millions of acres of these important public forest lands, key waterways and critical wildlife habitats, have burned in catastrophic wildfires in recent years because of poor management… and the acreage of burning continues to increase every year.
6. These forests are being allowed to burn, yet local communities are facing bankruptcy.
Just last week congress passed the bailout plan which included a 4 year extension on the Secure Rural School's Act. Allowing Government Welfare to provide for the services communities are close to losing.
The question is… What will happen when that 4 year extension is up?
We need to utilize our forest land in a sustainable manner, so we can provide for ourselves abundant funding for critical, but struggling community programs.