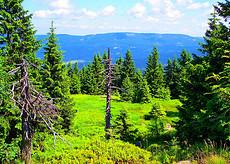 Guest Submission
Conservation groups filed two lawsuits Thursday challenging the Bush administration's last major effort to boost logging in Oregon.
The Western Oregon Plan Revision, known as the Whopper, would ramp up logging on the checkerboard of U.S. Bureau of Land Management lands in Western Oregon, including salmon and spotted owl habitat.
The plan is intended to reduce fire danger while increasing revenues for timber counties and timber supply for area mills.
Among the claims raised in the federal lawsuits are that the plan violates National Environmental Policy Act requirements to make decisions with scientific integrity, consider a reasonable range of alternatives and take into account the cumulative effects of the logging on fish and wildlife habitat.
Another argument is that the plan fails to follow watershed protections under the so-called O&C Act, which makes timber production a prime goal of many of the lands covered by the plan
BLM has said the plan follows all applicable laws.
One lawsuits was brought by Pacific Rivers Council in Eugene. Earthjustice – on behalf of groups including Oregon Wild, the Klamath Siskiyou Wildlands Center and The Wilderness Society – brought the other.
More lawsuits arguing that BLM failed to consult federal biologists, as required by the Endangered Species Act, will be filed later, once the 60-day notice period required by law has passed, said Kristen Boyles, an attorney for Earthjustice, a public interest law firm in Seattle.