Weekend national news focus: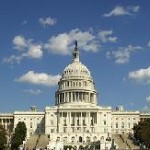 American Farm Bureau Federation – "The American Farm Bureau Federation is pleased with the broadband, renewable energy and tax provisions contained in the stimulus package that was signed by President Barack Obama today. These provisions will help the agriculture industry and all Americans through the economic recovery period.

"The $7.2 billion allocated for broadband will help rural communities participate in our recovering economy, while modernizing rural education and healthcare. It will create great economic opportunities for rural Americans and allow farmers and ranchers to take advantage of technology to help them remain profitable and competitive.
"The tax incentives for renewable energy, particularly for new renewable fuels, will help build an industry that will provide farmers and ranchers with income and the rural economy with jobs, while contributing to a cleaner environment and reducing dependence on imported oil.
"Farmers and ranchers will also greatly benefit from the extension of both the small business expensing levels and bonus depreciation tax, which will help them improve cash flow while aiding the economy by encouraging purchases of equipment."