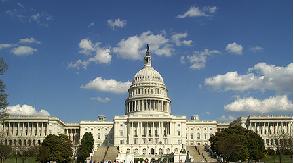 Weekend National News Focus:
American Farm Bureau Federation: WASHINGTON, D.C., March 12, 2009 – The American Farm Bureau Federation joined 38 other agricultural and commodity groups in expressing strong opposition to the more than $16 billion in cuts to the farm safety net proposed in President Barack Obama's 2010 budget. In a letter sent Wednesday to the chairmen and ranking members of the Agriculture and Budget Committees in both the House and the Senate, the broad coalition of farm groups warned that the cuts "threaten, once again, to change the rules midstream on American farm and ranch families."

The letter noted that the round of cuts is being proposed just eight months after the 2008 farm bill was passed, which at the time contained more than $7.6 billion in cuts to the safety net despite the fact that the cost of the provisions over the preceding six years was already $21.8 billion under budget. The proposed cuts in the farm safety net constitute less than one quarter of one percent of the total federal budget and make up just 16 percent of the total farm bill's cost.
"You don't change the rules in the middle of a basketball game and you don't change the provisions of a farm bill that was implemented less than a year ago with the support of more than 500 nutrition, conservation and farm organizations," said AFBF President Bob Stallman. "The ink is barely dry on the new farm bill, and all of the provisions have not yet been fully implemented. The bill must be fully implemented and allowed to work before changes are considered."
The coalition letter emphasized that the producers are already struggling to understand and comply with confusing, costly and unduly burdensome payment and eligibility rule changes that were unanticipated and far exceed what the farm bill required and Congress intended.
"The proposed budget cuts overlook the fact that producers and lenders alike have made long-term business decisions based upon the commitment made by Congress in the five-year farm bill and thus will exacerbate the current credit crisis," the letter emphasized.
-30-