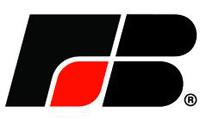 Weekend National News Focus:
American Farm Bureau Federation:  WASHINGTON, D.C., April 17, 2009 – "The American Farm Bureau Federation is deeply concerned about the impact of the Environmental Protection Agency's finding on greenhouse gas emissions, released today. The agency's announcement could lead to harmful consequences with the government overextending its arm into every facet of the economy, including the agriculture industry.

"If EPA were to regulate greenhouse gas emissions under the Clean Air Act, U.S. agriculture would be hard hit. Many agriculture facilities would be subject to permit requirements for structure construction or modification. Further, according to the Agriculture Department, any agricultural operation of more than 25 dairy cows, 50 beef cattle, 200 hogs or 500 acres of corn would be subject to emission fees. AFBF calculates it would cost farmers and ranchers $175 per dairy cow, $87.50 per beef cow and $21.87 per hog and affect more than 90 percent of the livestock industry.
"This announcement is a slippery slope for agriculture. Traditionally, farmers are price 'takers,' not price 'makers,' and most farmers will be simply unable to pass along such costs. For those lucky enough to do so, the higher costs will be passed along in the prices for milk, hamburgers and bacon. For many others, however, the imposition of taxes of this magnitude would force them out of business."
-30