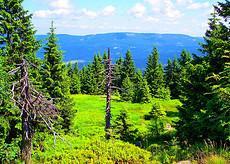 By Sean Smith,
Vice President, Starfire Lumber Co.
So far the Obama Administration's plans for the federal forests of the West are the subject of much speculation and conjecture, but little that is concrete.  The list of political appointees the Administration has posted to the major federal agencies holding sway over our forests–the Forest Service (Agriculture), BLM (Interior), Fish & Wildlife Service and NOAA Fisheries–has consisted so far of mostly moderates and career technocrat types.  These folks aren't overtly activist or even necessarily all that political.

There are, however, certain signals going up, and those who make their living utilizing our natural resources have plenty of reasons to remain guarded and vigilant.  The most basic of these is the natural constituency that the extreme preservationist community represents within a left-leaning administration.  These groups are going to have certain expectations of the man they helped elect.
The second, which is far more specific and substantive, was a March 31 filing in the federal district court of the District of Columbia by Interior (represented by the Department of Justice) seeking remand of the recovery plan and revised critical habitat designation for the Northern Spotted Owl.  The pretext for this move is that the owl Recovery Team was somehow tainted by Julie MacDonald, a Bush political appointee at Interior who was widely accused of overreach prior to leaving office.  However, there is very little evidence that MacDonald had anything to do with the Recovery Team's proceedings.  Indeed, this would have been highly implausible, since MacDonald left office 11 months before the recovery plan was finalized and 16 months before the publication of the revisions to owl critical habitat, both of which ultimately derived from the Recovery Team's work product.
The significance of leaving the owl recovery plan in legal limbo is that the Western Oregon Plan Revision (WOPR), which is set to double the harvest levels off 2.5 million acres of BLM-managed land in Southwest Oregon (the O&C Lands), is explicitly tied to the recovery plan.  No plan, no implementation of WOPR.  There are indications that this may have been the ultimate goal of the owl recovery plan remand being sought, since WOPR is yet another Bush Administration legacy the activists are anxious to derail.
At this writing, the recovery plan, WOPR and all the rest are in legal limbo.  I will update this posting as matters progress.