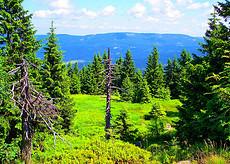 Natural Resource Report,
The Bureau of Land Management (BLM) provides a handy pipeline for doling out Stimulus cash in Oregon.  The state is set to receive $18.648 million dollars to fund 30 projects on BLM lands. Oregon's largest expenditure takes place in Jackson, Josephine, Curry and Douglas counties funding nine projects at a cost of $6.212 million dollars.  Three projects in Harney County get $3.63 million dollars; Douglas County has five projects funded at $4.116 million dollars.  Klamath and Lake Counties have seven projects costing $3.5 million dollars.  Six projects in Baker and Malhuer Counties receive $1.19 million dollars.

The funding is part of $32.9 million award to the BLM to fund 60 projects throughout Oregon and Washington under the American Recovery and Reinvestment Act.
The funding includes the following types of projects:  Renewable energy authorization, habitat restoration, construction and deferred maintenance, administrative support, abandoned mines, capital improvements, roads and bridges maintenance and construction, trails maintenance and construction.