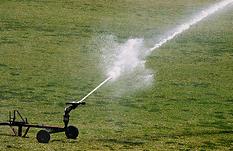 By State Representative Andy Olson,
SALEM— The House of Representatives today passed a plan to increase the fight against metal theft. Rep. Andy Olson (R-Albany), Rep. Brent Barton (D-Clackamas) were part of a bipartisan group that developed Senate Bill 570 to better monitor metal transactions and impose new fines and penalties on metal thieves. "This legislation gives additional tools to law enforcement to combat metal theft, a crime that is costing businesses and taxpayers millions of dollars," said Rep. Olson, who co-carried the bill on the House Floor.
"SB 570 places new metal theft crimes in statute, toughens sanctions against metal thieves and establishes more effective guidelines on how metal can be sold and transported. I commend Rep. Barton's hard work on this bill and his role in developing more effective laws against metal theft."
"The impact of metal theft on our communities is immeasurable. The Legislature needed to take action, and I am pleased this overwhelmingly bipartisan bill has now passed the House," Rep. Barton said, who co-carried the bill during today's debate. "Senate Bill 570 will close loopholes currently exploited by metal thieves, protecting homeowners, businesses, schools, parks and other victims from this crime."
SB 570 creates new crimes of unlawfully altering metal property, unlawfully purchasing or receiving stolen metal, making a false statement metal property records and transporting metal property. The legislation also prohibits cash payments and requires three business days before a payment check can be cashed. These measures will help prevent metal theft as a source of money for methamphetamine addiction.
"SB 570 protects industries that have been hit the hardest by metal theft, including agriculture, construction, transportation and utilities," Rep. Olson said. "It also focuses on accountability in the purchasing and recycling of metals. SB 570 builds upon the requirements passed by the 2007 Legislature, which a majority of businesses in this industry already meet or exceed."
The bill directs the Oregon State Police to develop metal transportation certification, similar to other commodities such as timber and livestock that require certification. Further, it directs county District Attorneys to develop prevention plans with local law enforcement and metal recyclers.
"This bill promotes coordination and communication between law enforcement and the industry," Rep. Olson said. "This is a great step towards gaining some control of the metal theft issue in our state."