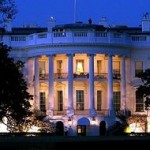 By Oregon Small Business Association,
A federal appeals court recently over turned rules established by the Environmental Protection Agency under the Bush administration that allowed power plants and factories to emit pollution over established limits if those entities bought pollution credits. The U.S. Court of Appeals for the D.C. Circuit found that the EPA rules were not in compliance with the Clean Air Act.
The Bush rules saved plants from installing highly expensive equipment needed to reduce emissions and instead let them buy pollution credits.  Eliminating the final five to 10 percent of a polluting substance is expensive.  As the pollutant becomes less concentrated it is more difficult to remove from the air and the systems required cost more. If a plant is under its emission allowance for a given substance it can sell the credits on the open market or through auctions sponsored by the EPA.

Twenty two states are members of the interstate program to buy and sell pollution credits mainly Midwest  and eastern states.
Natural gas and the coal fired plants, such as the one in Boardman, operated by PGE, are under restrictions as part of the Clean Air Act for the emission of sulfur dioxide and nitrogen oxide.