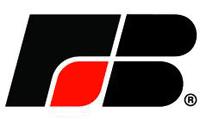 American Farm Bureau Federation: Policy differences, funding shortage slow health care reform In a rush to meet President Obama's demand for Congress to pass health care reform before the August recess, or at least not too long afterward, the House Energy and Commerce Committee last week held two straight days of debate on a Democratic proposal (H.R. 3200) that would, among other things, create a government-run public health insurance plan that would compete with private plans. The House proposal also would require employers to either provide health insurance for their workers or pay an 8 percent payroll tax. There would be an exemption for small businesses, but the details—what types of small businesses would be exempt—are yet to be defined. The proposal also includes an individual requirement to have health insurance or else be levied a 2 percent tax increase.

Farm Bureau opposes compulsory national health insurance or any national health plan. "Farm and ranch businesses operate on tight, cyclical profit margins. Requiring employers to provide insurance coverage or make mandated payments would put added financial strain on already struggling farm and ranch businesses," American Farm Bureau Federation President Bob Stallman wrote to the House on July 21. "We oppose any healthcare legislation that includes an employer mandate."
Obama focused on the issue throughout his July 21 hour-long televised news conference. During the August recess he will continue to make the case to the public for passing a health care bill in order to put pressure on lawmakers to get the bill done when they return to Washington after Labor Day.
Most Republicans oppose the overhaul package. Rep. Joe Barton (R-Texas), ranking Republican on the committee, says it would "kill private health insurance" and vows to lead the charge against it. Barton and other Republican members of the committee argue it would lead to rationing of care. Democrats say health care already is rationed by insurers' denial of claims.
Three House committees are responsible for writing a health care bill. The Ways and Means Committee and Education and Labor Committee already have passed the House Democrats' proposal, but the debate has been more intense in the Energy and Commerce committee, which has among its membership more Blue Dogs—Democrats who have a conservative streak and don't always vote with their party. The Blue Dogs have not only ideological concerns but also have concerns about the cost of the proposal. Last Wednesday they held up committee debate until their concerns are addressed. The Senate also is working on a health care proposal by Sens. Ted Kennedy (D-Mass.) and Christopher Dodd (D-Conn.). However, the Congressional Budget Office reported that there was a $320 billion gap between the cost of the Kennedy-Dodd proposal and government revenue to pay for it. The total package is estimated to cost over $1 trillion.
The Senate Finance Committee is looking at financing options such as lowering Medicare and Medicaid payments for "overvalued services" and evening out payment amounts around the country by reducing them in regions where program spending exceeds the national average.
One option the committee has looked at is taxing purchases of sugarsweetened beverages. Farm Bureau opposes the so-called "soda tax." AFBF says that singling out specific food ingredients for taxation is not going to encourage Americans to become more active or teach them how to make better food choices.
Farm Bureau also is urging Congress to ensure that any health care bill addresses rural health care problems and corrects disparities between rural and nonrural areas in Medicare payments and doctor and hospital availability. Farm Bureau also supports creating incentives such as scholarships and loans to students who agree to provide health care services in underserved areas.