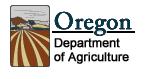 Oregon Department of Agriculture:
August 5, 2009… Not nearly as developed as the state's trading partners in Asia and a half a world away, a group of countries in the Middle East is now getting a look by the Oregon Department of Agriculture and other regional states as an emerging market filled with opportunity. With the bustling city of Dubai poised as an Arab version of Hong Kong, early overtures to the Gulf Cooperation Countries (GCC) of Bahrain, Kuwait, Oman, Qatar, Saudi Arabia, and the United Arab Emirates show promise.
Located on the Arabian Peninsula along the southern coast of the Persian Gulf, Dubai–which is also the name of the emirate in which the city is located– has seen a large-scale construction boom in recent years including the building of some of the tallest skyscrapers in the world. It is now a business and tourism hub with the largest human-made harbor on the planet. As a port, Dubai is attractive for many reasons. There are no import quotas or other trade barriers, zero import duty on a variety of agricultural products that can be provided by Oregon, and the port contains excellent warehousing and transportation facilities.
In 2008, Oregon shipped approximately $130 million in agricultural products to the Middle East. The majority of that was bulk commodities such as grain, feed, and seed products. About $4 million in high value products were shipped last year including fruits and nuts, nursery products, and seafood. That's where a great deal of potential for expansion exists.
"We've seen a great deal of growth in Dubai, and the tourism industry there is huge," says ODA trade manager Amanda Welker. "Oregon has a lot of agricultural products that will fit into that food service model. Twenty years ago, Dubai was just a spot in the desert. Now it could be the Hong Kong of the Middle East with great potential to reach a much larger audience."
It's a new territory for everyone, not just Oregon. But there are about 40 million people in the GCC. More importantly, about 60 percent of what goes into Dubai is re-exported to Northern Africa, India, and the former Soviet republics among other destinations. The initial consideration is the increasingly western tastes of the GCC.
"These countries are very affluent," says Welker. "Many people of the younger generation have studied in the United States and are familiar with our tastes. There is definite interest in western products and many of the things we produce in Oregon."
ODA's first exposure to the six-nation GCC came in February when it joined other member states of the Western United States Agricultural Trade Association (WUSATA) participating in the largest food and beverage trade show in the region. Gulfood, as it is called, attracted more than 45,000 visitors from 152 countries to Dubai. Nearly 20 companies from western states were among the 3,300 exhibitors.
The food show was followed up by an inbound trade mission earlier this summer in which Oregon hosted a half dozen buyers from Dubai. Since more than 80 percent of the emirate's population consists of expatriates, the buyers representing the region were from a mix of cultures– Lebanese, Indian, Pakistani, and South African. They all had one thing in common– they knew next to nothing about Oregon and its agriculture.
"They were curious about the Pacific Northwest and came not knowing what to expect," says Welker, who took the contingent on several stops in Oregon. "I think they were pleasantly surprised." The group spent time in Portland, Hood River, and various locations in the Willamette Valley to primarily look at fresh fruits such as cherries and blueberries. Seafood was another commodity that attracted interest. And, believe it or not, there was some discussion of Oregon Christmas trees– something you wouldn't expect from a heavily dominant Muslim region. The trade group left knowing more about Oregon and can now pick it out on a map.
"They were serious business people, polite, courteous, and asked good questions," says Welker. "They were truly interested in our products." Some early shipments of Oregon products have taken place on a small scale including pears and a recent sale of Pacific Northwest cherries. The dialogue will continue. ODA is beginning to recruit Oregon companies for next year's Gulfood show and would like to help fill up to 30 exhibitor booths in February.
The US is shipping a great deal of grain to the Middle East right now, but Oregon and its neighboring states are interested in finding opportunities for more high value products. With interest coming from retailers, distributors, and food service representatives, processed products hold particular interest. Oregon is in position to provide fresh fruits and vegetables, frozen and canned fruits and vegetables, fruit and nut preparations, sauces, juices, specialty meats, and seafood as outlined by a list of best prospects for GCC countries. Consumer ready products are especially popular in this part of the world.
The Middle East is nothing like the traditional Oregon export markets of Japan, Korea, China, and Taiwan. Sheer geography creates at least one barrier.
"Competing with markets that are closer to the region, including Europe, will be a challenge," says Welker. "There are some direct flights to Dubai from San Francisco and Los Angeles, which could help out with our high value, perishable products. We're going to have to figure out if we can be competitive on price." Welker advises interested Oregon companies to stay tuned for more information. Right now is a discovery phase for ODA in the Middle East. The next year or so will largely determine whether the export efforts are worthwhile, but there is no denying the fact that Dubai and the GCC is currently a hot market on a global scale.
For more information, contact Amanda Welker at (503) 872-6600.