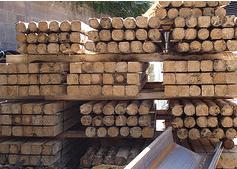 From Oregon Small Business Association,
Weyerhaeuser Company announced recently that it has agreed to sell approximately 140,000 acres of timberland in Oregon to an entity affiliated with the Campbell Group LLC for around $300 million. The sale is expected to close in the third quarter of 2009.  The transaction is expected to contribute approximately $100 million after tax to third quarter earnings.  The sale is designed to help Weyerhaeuser's focus on improving financial flexibility and liquidity.  It is also considering a sale of up to an additional 82,000 acres in southwest Washington. 
The land sold and for sale represents about 10 percent of the company's holdings in the Pacific Northwest.  Weyerhaeuser will continue to own or manage nearly 1 million acres of timberland in Oregon and will operate in more than 20 locations across the state.
The Portland based Campbell Group LLC, is a vertically integrated full service timberland investment advisory firm formed to acquire and manage timberland for investors.
In a press release, Weyerhaeuser president and CEO Dan Fulton said, "The land sale represents a strategic re-balancing of our timberlands.  We have a competitive advantage in growing and processing Douglas fir, and the sale focuses our Western operations on managing that species.  While the land sold and for sale is high-quality, productive timberland, the stands are predominantly hemlock, spruce and species other than Douglas fir."