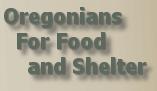 By Oregonians for Food and Shelter,
The spotted wing Drosophila (often named "Dragon Fruit Fly") has invaded Oregon from California and has already been confirmed in several Oregon fruit crops – blueberries, caneberries and grapes. Stuart Olson, a local peach, apple and cherry grower, believes this could literally shut down fresh fruit sales from Oregon.  Unlike the vinegar fruit fly that takes to rotted fruit, this critter infects ripening fruit and is visible in the fruit as a small maggot.
OFS has discussed with ODA and they are stepping up discussions with OSU to learn more about the Dragon Fruit Fly and how we might deal with it in Oregon.   ODA has set up an informational meeting at the State Fairgrounds for next Tuesday.    All fruit growers across the state need to be informed and monitoring for this invader.  Please spread the word.

It will also be important to brief Legislators so they understand the potential seriousness of this pest and that they may be asked to provide emergency money for control.   Environmentalist and anti-chemical advocates should understand that if the spotted wing Drosophila becomes endemic, the industry that will be hit the hardest will be organic fruit growers!
Drosophila Round Table
Tuesday, Sept. 22,
10am – Noon
Oregon Fairgrounds, Cascade Hall, Salem
(Please enter through the main gate off of 17th Street NE in Salem)
Tentative agenda:
10:00AM:   Introduction and brief history on the Drosophila suzukii story (ODA)
10:15AM:   Regulatory background (USDA APHIS, ODA)
10:30AM:  What do we know about this new pest? (OSU)
10:45AM:  What can we do against this new pest? (OSU, ODA, APHIS)
11:00AM: General discussion