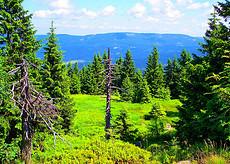 State seeks to change forest plans
By Oregon Natural Resource Report,
More logging in state forests is on the way if proposed changes to two forest management plans are approved.  The Oregon State Board of Forestry decided recently to begin the public process to revise habitat goals for state forests which, if approved, would allow for more timber harvest.  The process will start with public hearings and a comment period, following which the board will act on the revisions.
At its recent meeting the board approved draft language changes to two forest management plans, the first step necessary to change the plans.

The lands affected in the proposed changes are primarily in the Tillamook, Clatsop and Santiam state forest.  The proposed change to the forest plans would reduce the goal for developing older forest from 40-60 percent of the landscape to 30-50 percent.  The intent is to produce greater economic returns from the state forests.
According to an ODF press release, "Recent modeling estimates for the Tillamook and Clatsop state forest show that a goal of 30 percent older forests would result in an annual timber harvest of 196 million board feet.  This represents a five percent increase over the planned harvest level of 186 million board feet in 2009."
"The board is pursuing a higher return through timber harvest because it believes the management plans for these state forestlands are underperforming economically.  Timber revenue is distributed to the counties where harvesting occurs.  Counties, schools and local taxing districts, such as rural fire departments, depend on this revenue to provide public services."
"The current plans set specific goals for one value, the percentage of the landscapes that develops older forest characteristics, and assumes that desired levels of other values, including timber harvest from achievement of that goal."  The proposed changes are an admission that the current plan is not working as intended.
The changes proposed to the plan would not take effect until 2012.  Receipts for logging in the state forests usually return $50 million per year.  But the recession and low demand for lumber have cut the take from timber sales to half that amount.