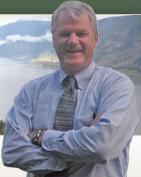 Brian Ensures Fairness for Washington State Waterway Workers
By Congressman Brian Baird,
Washington, D.C.-  Washington waterways workers will soon be able to keep more of their money, thanks to the work of Congressman Brian Baird (D-WA-03).  Currently these workers were seeing their income taxed by other states for work done on waterways that crossed state lines.  In 2000, Congressman Baird passed the Transportation Employment Fair Taxation Act to end this unfair practice. Unfortunately a judicial decision that was inconsistent with the spirit of the law required Congressman Baird to place a clarification that explicitly prohibits the practice in this year's Coast Guard Authorization Act (H.R. 3619). The bill passed the House with an overwhelming bipartisan majority today.

Click here to see Congressman Baird speak on the House Floor about this important legislation.
In addition to the waterways tax provision, the Coast Guard Authorization Act provides the necessary funding to increase the size of the Coast Guard by 1,500 members.  This will strengthen the Coast Guard's ability to implement its core mission of protecting our nation's coastlines and waterways, while improving marine safety.
"The Coast Guard is our first line of defense in detecting drugs, explosives and other dangerous materials as they enter our ports," said Congressman Baird.  "This legislation will ensure the Coast Guard gets the resources it needs to keep up with an ever increasing workload, and allow the Coast Guard to better protect the American people."
###