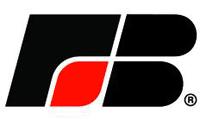 By Stewart Truelsen
American Farm Bureau Federation,
This has been a good year for the critics of mainstream farming and ranching. Time magazine ran a cover story at the end of August sharply critical of modern farm production methods and the nation's food supply. It said "food is increasingly bad for us, even dangerous" and blamed obesity on American agriculture.
The president of the American Farm Bureau Federation was once on the cover of Time when that was considered a huge honor. Now, the magazine is a shadow of its former self in readership, editorial content and influence, but the recent story was a slap in the face to farmers and ranchers nevertheless.
The University of Wisconsin chose Michael Pollan's book, In Defense of Food, to be given to all incoming freshmen this fall and incorporated into more than 60 courses from engineering to art. Pollan is a journalism professor from the University of California at Berkeley. His writing is critical of modern agriculture, food science and technology and the Western diet, including meat products.
Wisconsin Farm Bureau President Bill Bruins, a dairy farmer, called Pollan's book "a direct attack on the way we farm today." The university claimed it was not endorsing Pollan's views in choosing the controversial book.
Pollan also had a speaking appearance on campus and a number of farmers and agriculture supporters were there to listen. Some wore T-shirts with the wording, "Eat food, be healthy and thank a farmer." The author said he didn't disagree with the shirts, but his books lead one to believe otherwise.
A woman in the audience told a reporter, "Unfortunately, if we don't show up and show our side, many of his claims will become truth." She is right about that. Mainstream farming and ranching are under an intensifying attack by critics who believe they can find a gullible audience.
The objective of some critics is to overturn America's family farm system and modern production agriculture and replace them with communal farms. Animal agriculture would virtually disappear and farming would become low-tech, requiring much more manual labor.
It's not just modern agriculture that is being attacked; our nation's farm and ranch heritage is also. The miracle of American agriculture that contributed to the growth and prosperity of the nation has become a shameful past in the eyes of some. The elegantly photographed Ken Burns PBS series, The National Parks: America's Best Idea, left the impression that using America's vast natural resources was one of the worst ideas!
Naturalist and preservationist John Muir is one of the heroes of the recent documentary. Muir had an intense dislike for the bands of sheep that grazed on the western range. Unfortunately, he died in 1914, just a couple years before the wool and mutton from those sheep sustained American soldiers fighting a war on Europe's cold battlefields.
Both the past and present of American agriculture deserve better, fairer treatment. Americans have many affordable, healthy food choices at the supermarket and farmers' market, thanks to generations of farmers, ranchers and others in the food industry.
Stewart Truelsen is a regular contributor to the Focus on Agriculture series and is author of a new book marking the American Farm Bureau Federation's 90th anniversary, Forward Farm Bureau.