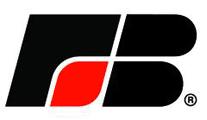 American Farm Bureau,
WASHINGTON, D.C., October 21, 2009 – A crop and livestock producer from Texas today said cap-and-trade climate change legislation could hike the cost of fuel used for farming to the point that it will have a devastating economic impact on his and similar family-owned businesses. Speaking at a Capitol Hill news conference, Texas farmer and cattle producer Richard Cortese said increased fuel prices, on top of other energy-related costs, would deal a sharp blow to farmers and ranchers. Cortese, who farms near Little River, Texas, is a member of the Texas Farm Bureau board of directors.
The event, hosted by Sens. Kit Bond (R-Mo.) and Kay Bailey Hutchison (R-Texas), highlighted a new report the senators released showing that cap-and-trade legislation will result in a considerable fuel tax increase on Americans. The senator's report is the first such effort to quantify climate change legislation's effect on fuel costs.
According to the senators' report, under House climate change legislation, America's farmers and ranchers would be hit with $550 million in higher fuel costs in 2020 and $1.65 billion in 2050.
"Agriculture is an energy-intensive business," Cortese told reporters. "I use diesel fuel for tillage, planting, harvesting and spraying. And I use gasoline for service vehicles for checking livestock, utility vehicles and small engines. Having a reliable and affordable supply of gasoline and diesel fuel is very important for my operation to continue to make a living for me and my family."
Cortese explained that the new statistics on fuel costs under cap-and-trade legislation included in the senators' report, raise enormous concerns for America's farmers and ranchers.
"The type of gasoline and diesel fuel cost increases described in this report will make it very difficult for me to continue on the farm," Cortese said. "As a small businessman, I cannot pass along my increased fuel costs to my customers without running the risk of losing them. That means I would have to absorb any increased costs and have it consume my bottom line."