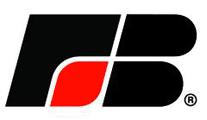 American Farm Bureau Federation: WASHINGTON, D.C.– Speakers at Farm Bureau's second annual commodity outlook conference, Oct. 15-16, in Albuquerque, N.M., painted a "cautiously optimistic" outlook for U.S. agriculture, with crop and dairy producers likely faring better than livestock producers who will still face challenges in the year ahead.  Joe Glauber, the Agriculture Department's chief economist, told the conference that grain and oilseed demand remains strong, and relatively low ending stocks means that markets still have the potential for some price volatility. For livestock, Glauber does see price recovery, with higher prices forecasted for 2010. "Farm income should improve in 2010 if input costs do not spike as they did in 2008," Glauber said. For 2009, net cash farm income is forecast to fall to an aggregate $68 billion in 2009 however, down a staggering $30 billion from a record $98 billion in 2008.

"Both crops and livestock were hit pretty hard this year," Glauber said.
All things considered, agriculture is weathering the current economic downturn "pretty darn well" thanks in a large part to exports, said Mike Dwyer, director of the trade and biofuels division of USDA's Foreign Agricultural Service.
"For the last two years, exports accounted for 33 percent of cash receipts for agriculture. Trade is a major driver of prosperity for farmers and ranchers," Dwyer said. "Agriculture and aviation are the only two industries in the United States that are net exporters."
With most private economists forecasting a falling dollar in the year ahead, Dwyer sees a rise in U.S. farm exports, which makes the U.S. more competitive overseas. For the long-term future, Dwyer said U.S. agriculture needs to focus on exports to developing countries with an expanding middle-class population.
"The middle class in developing countries is where the action is going to be. Agriculture should be very optimistic about the long-term future. It all starts with demand, and demand is expected to improve in these developing countries," Dwyer said.
Scott Brown, a livestock and dairy economist with the Food and Agricultural Policy Research Institute at the University of Missouri, said times are tough for all livestock producers due to "dreadful demand at home, restaurants and abroad." Poultry and hog producers are particularly hard hit.
For hogs, there is simply too much supply on the market. Sow numbers are down, but they need to come down even more, Brown said. For chickens, the supply situation is in good shape; the problem is demand, particularly foodservice demand, because of the recession.
For dairy, the current situation is "very gloomy" with 2009 being the toughest year dairy farmers have ever faced, Brown said. "The world market will have to improve for dairy prices to return to their peak. The domestic market won't cover it, but the market is recovering. Dairy supplies must continue to decline in 2010. I see more improvement for dairy in 2010 than cattle or hogs."
For corn and soybeans, Robert Wisner, an Extension economist with Iowa State University, said clearing weather will likely mean lower prices into early November, but moderate price strength into the winter for both crops due to strong exports and ethanol demand.
For wheat, strong domestic and international production has rebuilt inventories. "Buyers don't feel a sense of urgency, so they are only buying enough to fill their immediate needs," said Frayne Olson, a crops economist at North Dakota State University.
As for cotton, Carl Anderson, professor emeritus and Extension specialist with Texas A&M University, sees another challenging year for the industry. "Cotton is an export-driven market, and there will be greater market uncertainty," Anderson said. "Producers, merchants and mill buyers face new strategies to better manage price risk."
Summarizing the various speaker's comments, Bob Young, chief economist for the American Farm Bureau Federation, said, "What I've heard leaves me cautiously optimistic. We have real, serious challenges in the hog and dairy sectors, challenges that will fundamentally alter the structure of the pork industry. The picture for crop producers comes in as 'not bad,' certainly not 'great,' more of a treading water situation if we can keep input costs under control this year.  If we can get the general economy to turn around enough to bring the consumer back into the market, I think we'll see some noticeable improvement in 2010 farm income."