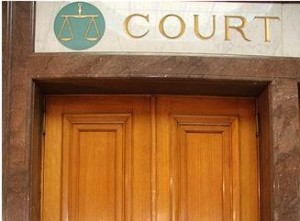 By Oregon Tax News,
The federal government spends about the same amount of money funding environmental lawyers as it does to protect endangered species according to an investigation conducted by a Wyoming lawyer who defends farmers and ranchers involved in environmental lawsuits.
According to the Capital Press, Karen Budd-Falen was curious how much money the federal government paid the lawyers who initiated cases against her clients and uncovered more than $4.7 billion in taxpayer money that the government paid to environmental law firms between 2003 and 2007.  That represents an average of $940 million a year, compared to $922 million spent directly on the 986 endangered and threatened species, according to the U.S. Fish and Wildlife Service's annual report.

According to her research, Budd-Falen found that three environmental groups—Western Watersheds Council, Forest Guardians and the Center for Biological Diversity—filed more than 700 lawsuits against the U.S. government between 2000 and 2009.
"That money is not going into programs to protect people, wildlife, plants and animals," Budd-Falen told the Capital Press, "but to fund more lawsuits."
According to Budd-Falen, environmental groups are eligible for government funds under the Equal Access to Justice Act, which provides for the award of attorney fees to "prevailing parties" in cases against the government.  The firms also are accessing government funds through the Judgment Fund, which is a line-item appropriation in the federal budget used for paying claims against the government.
"We tried to track the fees paid to environmental groups in certain federal courts. These guys are charging between $350 and $450 an hour in legal fees." Budd-Falen told Now Public.
"If you just look at the raw number and say 'why in the world is the United States paying a million dollars bankrolling them to sue us,' well that's what congress set up through EAJA. That's the law, we're bound by it," Assistant U.S. Attorney Mark Haws of Boise told Now Public.
Budd-Falen found in one 15-month-long case that Earthjustice Legal Foundation and the Western Environmental Law Center filed for $479,242 in attorneys' fees.
Brian Smith, a spokesman for Earthjustice, told the Capital Press that the foundation counts on those fees because it represents groups free of charge and that if the government had been doing its job under the Bush administration, the foundation wouldn't be so active.  He believes the current Obama administration will reduce the need for environmental lawsuits.
However, Budd-Falen doubts the steady stream of lawsuits will stop, or even slow.  "Why would you stop filing litigation when you can get that kind of money?  They are not filing these suits to try and protect the environment.  They are filing these suits to make money."