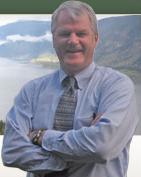 Baird Announces Green Jobs Grant for Southwest
Congressman Brian Baird,
Washington D.C. – Congressman Brian Baird is pleased to announce today that the U.S. Department of Labor awarded $5,000,000 in grant funding to the Oregon Manufacturing Extension Partnership for its proposed Renewable Northwest (ReNW) Energy Training Partnership program.
The ReNW project will build a skilled workforce to support companies that generate power and assist local manufacturers in retooling their workforce.  Workers will gain the skills and training needed for careers in the energy efficiency and renewable energy industries.

At a time of dire unemployment, this grant aims to train and educate approximately 1,700 dislocated and unemployed Washington and Oregon workers.  Specifically in Washington, Clark, Wahkiakum, and Cowlitz counties will see improvements in the form of industry-identified training for unemployed workers as well as the retooling of existing workers to meet the changing needs of their companies around renewable energies.
"Investing in renewable technologies not only stimulates new domestic industries but also promotes economic development and reduces our dependence on foreign oil," said Congressman Baird.  "During tough economic times and record unemployment in Southwest Washington, projects like ReNW help bring quality, up-to-date energy training and education to our workers."
Vancouver area grant partners include Washington Manufacturing Services, the SW Washington Workforce Development Council, Cowlitz Economic Development Council, Clark College, and Lower Columbia College.