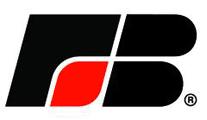 American Farm Bureau Federation,
…For Farm Bureau and its farmer and rancher members around the nation, "Noteworthy Successes in 2009" included: providing input to the Agriculture Department on how farm bill programs should be implemented; advocating for much-needed new funding for agricultural research, computers and information technology; launching a grassroots campaign against cap-and-trade climate change legislation; and successful state ballot initiatives in Ohio (establishing a Livestock Standards Care Board) and Texas (supporting the rights of property owners).
In the "Further Develop/Refine in 2010" category, one might find a list that includes social media outreach to consumers.

Farmers and ranchers continue to engagingly tell the story of agriculture in person in their own communities – at civic events, local fairs, festivals and through agri-tourism. But social media outlets such as Facebook, YouTube, blogs and the micro-blogging Web site, Twitter, provide another avenue for farmers to reach out to consumers of their farm products who are high-end communicators and opinion leaders. Most often, consumer interest is related to animals raised for food – including dairy and beef cattle, hogs and chickens.
Bacon, in particular, has hordes of enthusiastic supporters who are active social media users.
People who join Facebook "I Love Bacon" fan pages, post blog entries and wax poetic about the joys of cooking and eating "the other white meat" are not just foodies, they're ordinary people from all walks of life… home cooks, moms and dads working hard to put meals on the table for their families. Many of them also are passionate about the beef, pork and dairy products they eat.
Satisfying their curiosity about where the food they eat comes from is where farmers and ranchers really shine.
For example, the original intention of separate day-long Twitter campaigns, dubbed #Oink and #Moo for the identifying names or hashtags attached to them, was to raise public awareness about the financial hardships faced by pork producers and dairy farmers, due to sharply reduced overseas market demand and other factors. That goal was met and as a side benefit, farmers and ranchers were able to connect with consumers, answering questions about how they care for their animals.
Explaining that hogs suffer from sunburn and heat-stroke if not cared for in temperature-controlled barns or that Jack Frost nipping at your udder makes for one sore dairy cow may not have been high on the list of "to do's" for farmers and ranchers when 2009 dawned. But throughout the year, a growing number of America's food producers jumped into social media with both feet and made the most of any and all opportunities to connect with consumers. Their progress in this arena, although undeniably a different type of advocacy, reflects the continued strength of the Farm Bureau's grassroots nature, with an effective voice in Washington and throughout the nation.
Cyndie Sirekis is director of news services at the American Farm Bureau Federation.