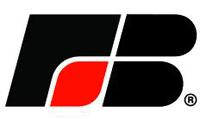 Lincoln's Support Key to Reining in Regulations
By American Farm Bureau Federation
WASHINGTON, D.C, January 21, 2010 – Senate Agriculture Committee Chairman Blanche Lincoln (D-Ark.) announced today that she would co-sponsor a resolution to disapprove the Environmental Protection Agency's effort to regulate greenhouse gases under the Clean Air Act. Lincoln's support builds key momentum for an issue that is of vital importance to America's farmers and ranchers, according to the American Farm Bureau Federation.
AFBF President Bob Stallman said Lincoln's support for the resolution, introduced by Sen. Lisa Murkowski (R-Alaska), could not have come at a better time and reflects true bipartisan concern.

"Sen. Lincoln recognizes the very real apprehension that Americans today harbor about the overreach of government regulations," Stallman said. "America's farmers and ranchers believe incentives and initiatives that focus on clean energy would be much more effective than once again trotting out the heavy hand of government regulation. We fully support Sens. Lincoln and Murkowski in their efforts to oppose EPA's greenhouse gas regulations."
According to Stallman, the EPA's proposal to regulate greenhouse gases is all about propping up seriously flawed cap-and-trade climate legislation being considered in Congress.
"Cap-and-trade climate bills would cut deeply into America's ability to produce food and grow crops," Stallman said. "Trying to breathe life into bad cap-and-trade legislation through an all-stick-and-no-carrot regulatory scheme is just bad public policy. In this case, there is no lesser of those two evils.
"While the benefits of those regulations are very much in question, the costs are crystal clear – fewer American jobs and higher costs for all Americans. Gearing up our nation's clean energy capability and encouraging innovation that is fueled by positive government policy will pay dividends and offer American agriculture a key role in a lasting solution."