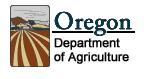 ODA Director maintains optimism for ag in the new year
By Oregon Department of Agriculture,
Oregon Department of Agriculture Director Katy Coba is an optimist by nature. Even though her tendency to look on the bright side may be challenged in the new year as some operators have had to get out of the business, Coba is hopeful the state's agriculture economy will begin to turn around in 2010, and that farmers and ranchers will begin making money once again.
The ODA director's comments are part of an interview previewing the year 2010 as it relates to the industry and the agency:
Are you hopeful that 2010 will be a good year for Oregon's farmers and ranchers?
"Yes, but there is no question that it's a tough time for agriculture in the State of Oregon. It's a tough time for agriculture across the country and in the world. Unfortunately, some folks have gone out of business. Some fared very well prior to 2008 and are now just hanging tight and hoping things get better. I guess if there is any good news, it's that agriculture isn't the only industry sector struggling right now. My hope for 2010 is that the economy starts turning around much more quickly than most people are predicting. I'm really hopeful that our farmers and ranchers can continue to hang on until the economy improves."
What do you look for that might indicate things are turning around?
"We've already seen some efforts that are starting to make a difference. One example is the dairy herd buyouts by the industry designed to reduce herd sizes. The federal government is also purchasing surplus dairy products and is making some direct payments to dairy farmers. We are seeing milk prices come back up. Unfortunately, our nursery and grass seed industries are more directly tied to housing and construction, and we aren't seeing that turn around yet. Commodity prices in general aren't real good, but there are some signs that they are starting to turn around a bit. Also, the US dollar is getting stronger and that does not usually bode well for agricultural exports. Having said all that, this industry is just an incredible industry. We have multiple century farms and ranches in this state. We have 150 year-old farms and ranches as well. These are families who know how to survive through very difficult circumstances until they can enjoy the good times. I hope we've survived the hardest part and are about to enjoy the good times again."
Looking at ODA's three policy areas, what do you see happening in 2010?
"Food safety is the area where we see the most interest. Certainly, our agency pays a lot of attention to this issue. Pending federal food safety legislation that could be approved this spring would have significant ramifications for agricultural producers and processors. So we're watching the legislation and trying to figure out what the state's role would be. We know there continues to be more interest in food safety and where food comes from. That has many implications for our food safety program and the challenges we have with funding."
"In the natural resources policy area, a lot of what is happening is taking place on the federal front. The Clean Water Act, pesticide use, climate change, greenhouse gas emissions- there's a lot going on in these areas that we are paying attention to and trying to share information with the industry. We are trying to shape, as much as possible, the best outcome for Oregon agriculture."
"On the marketing front, probably the best economy for Oregon agricultural products is in southern China. As an agency, we've been very active in this region and in Hong Kong. We think there is a lot of potential for agricultural sales in the future. That's the bright sign on the international front. On the domestic front, the bright sign is the interest in supporting local agriculture and local farmers. USDA's new 'Know Your Farmer, Know Your Food Program' has a great deal of potential for Oregon agriculture connecting with urban Oregonians. Whether it's centered on farmers' markets, Community Supported Agriculture, the farmer-chef connection, or just a growing consumer interest in wanting to keep Oregon agriculture viable, more people are asking what they as urban Oregonians need to do so that our farmers and ranchers can continue to be prosperous. That's a very positive sign for the agriculture community."
Is there an issue for Oregon agriculture in 2010 that people might not be anticipating at this point?
"The one thing that no one in the industry can overlook is the fact it's a gubernatorial election year. Governor Kulongoski will have finished two terms in office by the end of the year and we're going to elect a new governor in 2010. Certainly the industry is tuned in to that. Just through the campaign itself, I would expect that agriculture could possibly play a more prominent role than it has in more recent gubernatorial campaign because of the growing interest in agriculture. Oregonians want to support local food production, they have concerns around food security, they have concerns around food safety. I would hope to see agriculture play a more prominent role in the political campaigns and what the candidates discuss."
You have been ODA director since 2003. How do you view your job now compared to that day seven years ago when you walked into the office for the first time?
"I believe I know more about the industry and understand the industry better now. I think we in the agency have been fulfilling our mission very well in the time I have been on the job. We have great staff and an excellent connection with the variety of constituent groups we serve, which is not always an easy task since there is often a diversity of opinion on many issues. The other thing about my job, there is still never a dull moment. This industry is so dynamic and so diverse, and there is always something new coming at us. I can't sit here and pretend to tell you what will be those new challenging or opportunistic issues for 2010, but I know there will be some. In hindsight, a year from now, I'll be able to tell you what they were. But it's an exciting time and it's a real honor for me to be the director of the Oregon Department of Agriculture.