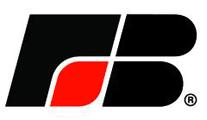 Stallman: New H-2A regulations will make it harder to put food on America's tables
American Farm Bureau Federation,
New rules for the H-2A temporary agricultural worker program, released by the Labor Department on Feb. 12, will make the program more difficult than ever to use, according to American Farm Bureau Federation President Bob Stallman.  Among the changes is a requirement that farmer employers who seek H-2A visas for agricultural workers provide documented evidence that they have looked for qualified U.S. citizens to fill the jobs. Previously, employers only had to indicate they had looked for qualified workers.

"There continues to be a labor shortage in U.S. agriculture and agricultural employers need an efficient, affordable temporary worker program to help put food on Americans' tables," Stallman said. "Even with the slower economy, farm labor remains physically demanding, periodic, allweather work and it is often impossible for farmers and ranchers to find the workers they need." Growers had urged the Obama administration to curtail or modify the H-2A program so it would be easier to find farm workers, but Stallman said the new regulation, effective March 15, undoes a number of improvements the department put in place last year and will only compound existing labor shortages.
The Labor Department is also
poised to release a rule determining the minimum amount agricultural employers must pay their H-2A workers.
"Employers want to pay a fair wage, embodied in what's known as the 'prevailing wage,' or the going rate for the area," explained Ron Gaskill, AFBF labor
and immigration policy specialist. "Requiring them to pay more than that, as it looks like the department will do, could price them out of the program."
Stallman emphasized agricultural employers' commitment to hire only those who are eligible to work in this country, but said lawmakers must be equally committed to ensuring capable, dependable and willing employees can come to the U.S. temporarily to do the jobs that domestic workers don't want.
"The ball is now in the court of the Congress to do what the administration has failed to do: to create a meaningful guest worker program that works fairly and honorably for employers and employees alike, thereby encouraging economic growth and more new jobs in an industry that is essential to nourishing a growing world population," Stallman said.
Sens. Chuck Schumer (D-N.Y.) and Lindsey Graham (R-S.C.) are working on a bipartisan immigration reform bill designed to address the status of millions of illegal immigrants in the U.S., increase employer enforcement and, foremost on farmers' and ranchers' minds, tackle how best to bring legal foreign workers to the U.S.