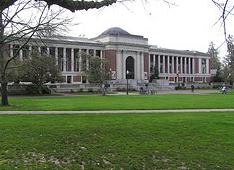 Oregon's 2009 agricultural sales post biggest percentage fall in at least 33 years
By: Tiffany Woods
Oregon State University Extension Service
CORVALLIS, Ore. – Oregon's farmers and ranchers grossed $4.1 billion in sales last year, a 14.8 percent plunge from the prior year as prices weakened in key commodities, according to estimates in an Oregon State University report.   It's the biggest percentage drop that Extension has recorded since at least 1976, the earliest year in its online database. The next highest percentage drop was in 1998 when sales fell 5.8 percent.
"I've never seen anything like it. The number of industries that are down is way beyond what we would expect," said Larry Burt, an OSU Extension Service economist who has been compiling the report since the mid-1990s.

The gross sales in 2008, which had grown for five consecutive years between 2003 and 2007, fell 0.2 percent to a revised $4.8 billion in 2008, according to the annual report from OSU Extension.
Even though 2009 was a bad year for Oregon agriculture, Burt put it in perspective.
"If you look back at the sales figures over the years, there are ups and downs, but there is a general upward trend of about a $1 billion increase in sales every decade," he said.
Sales were $1.06 billion in 1976 and topped $2 billion for the first time in 1987. Then in 1994 they hit the benchmark $3 billion and 11 years later they surpassed $4 billion, according to the database. Of all the years in the database, only nine of them were ones with a decrease in sales.
The report Burt compiled contains preliminary estimates for gross farmgate sales for 2009 and revised numbers for 2008 and 2007 obtained from about 70 OSU faculty members across the state who estimate production based on observations and conversations with producers and others in agricultural businesses.
Crops, which made up 70 percent of all sales, decreased 16.9 percent to $2.86 billion in 2009 compared with the prior year. Sales of livestock, dairy products and poultry – which made up the remaining 30 percent – fell 9.7 percent to $1.25 billion versus 2008.
Nine of the 12 broad commodity groups in the report showed declines in sales in 2009 from the previous year.
"In my 37 years in agriculture, we've had a few commodities go up and down but, boy, this last year was tough. I don't think I've ever seen broad segments of agriculture have such a hard time in one year," said OSU Extension's statewide dairy specialist, Mike Gamroth.
Small fruits and berries tallied the biggest loss of the 12 groups, plunging 41.4 percent to $99.8 million on lower prices, particularly for cranberries and blueberries.
Close behind was grass and legume seeds, shrinking 37.2 percent to $319.7 million because the recession in the United States caused golf courses, homeowners and professional landscapers to buy less grass seed, said Bill Young, OSU Extension's statewide seed specialist. Until excess inventory is used up, he sees a bleak outlook for Oregon's grass seed growers.
"This is just a dismal situation," he said. "A recovery is still seemingly a ways out. We still have crops from 2008 that are in warehouses."
Partially a victim of lower milk prices, sales of hay and forage decreased 30 percent to $323.6 million in 2009 as belt-tightening dairies couldn't pay as much for feed, said Mylen Bohle, an OSU Extension forage agent in central Oregon. Another factor, he added, was that rain delayed part of the first cutting of alfalfa hay and ruined some that was already harvested but still on the ground. As growers waited to cut the hay, the quality deteriorated, causing the crop to be worth less money, Bohle said.
Overseas markets curbed their demand for alfalfa hay, adding to the problem, Bohle pointed out. Demand for grass hay also fell as struggling horse owners sold their animals, turned them loose or fed them less or cheaper feed, he added.
Of the 12 broad commodity groups, field crops, poultry, and vegetables and truck crops were the three that bucked the downward trend.
Sales of field crops rose 10.6 percent to $311.9 million on slightly higher production and steady-to-moderately higher prices, Burt said. Potatoes, peppermint for oil, vegetable and flower seed, and sugarbeets for sugar increased in sales. Sugarbeets jumped 135.4 percent to $17.3 million because of increases in harvested acreage, yields and prices, Burt said.
"That's a producer's dream," Burt said. "If you're a sugarbeet grower you're popping the champagne cork right now."
Benefiting from higher prices for eggs and broilers, poultry sales climbed 3.9 percent to $130.7 million, said Jim Hermes, the OSU Extension poultry specialist.
Of the 80 individual commodities listed in the report, 50 decreased in sales compared with 2008. Oregon's top five individual agricultural commodities all declined in sales last year.
Cattle recorded the most sales at $628.4 million, down 5.4 percent from 2008 as economic woes in the United States and abroad reduced demand, and subsequently prices for beef, said Chad Mueller, a beef cattle expert at OSU's research center in Union. He expects the cattle market to at least stabilize this year as long as the economy doesn't get worse.
In second place was nursery crops (excluding greenhouse crops, which are estimated separately). They dropped 14 percent to $500.4 million because the recession caused housing developers and financially strapped city governments to cut back on landscaping, said Robin Cross, an economist and OSU research associate who tracks the nursery industry.
Dairy products came in third at $403.6 million, tumbling 19.3 percent as dairy exports declined, said Troy Downing, an Extension dairy agent in Tillamook County. Dairy farms culled herds to get rid of less-efficient cows and thereby reduce feed costs, he added.
OSU's Gamroth isn't optimistic about the dairy industry in 2010.
"Feed prices have moderated, but incentives for ethanol production could tighten grain supplies even further," he said. "There are plenty of animals for expanding production. There's ample cheese in storage so this will keep cheese prices from going any higher during the year. And milk prices will likely be the same or lower in the second half of 2010, meaning dairy farmers will not gain much on the past 18 months of lost equity. So I'm sure we'll lose a few more dairies in Oregon."
In fourth place was wheat, which slid 16.6 percent to $260.2 million as inventories got replenished and prices fell, said OSU's wheat expert, Jim Peterson. Shortages in supply in 2007 and 2008 had inflated prices, he said. He's not upbeat about this year.
"Although planted acreage of U.S. winter wheat was down 14 percent in January 2010 as compared with January 2009, we understand there are significant carry-over stocks sitting in storage," Peterson said. "It's unlikely that prices will move dramatically upward any time soon."
Ranking fifth in sales was alfalfa hay, which slipped 32.9 percent to $184 million last year versus 2008.
Of Oregon's 36 counties, Marion County reported the most sales at $493 million in 2009, down 15.1 percent from the prior year.
Harvested land statewide totaled 2,963,334 acres in 2009 compared with 2,955,470 acres a year earlier. Of the 2009 total, 1,059,775 acres were hays and forage and 993,485 acres were grains.
The report, "2009 Oregon County and State Agricultural Estimates," was funded by the OSU Extension Service and is available online. This publication and many more estimates, including detailed historical and countywide data from 1976 onward, are also online via the Oregon Agricultural Information Network (OAIN).
By: Tiffany Woods
Source: Larry Burt