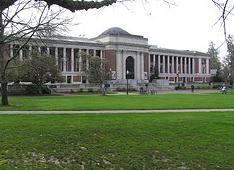 OSU receives $1 million gift for hops breeding and chemistry research
Shaun Townsend
CORVALLIS, Ore. – Oregon's vibrant craft beer industry received a major boost this week with the announcement that a new aroma hop breeding program will be created in the College of Agricultural Sciences at Oregon State University.  A gift pledge of $807,000 from Indie Hops, an Oregon-based hop merchant, will support the new program, which will be led by Shaun Townsend, a research associate and hop breeding specialist at OSU.
Indie Hops already has provided $200,000 to OSU's Thomas Shellhammer, holder of the Nor'Wester Professorship in Fermentation Science, to foster research in new techniques for developing aroma hops and to study aroma hop chemistry. The new hop breeding program will work closely with Shellhammer's lab to study hop essential oil composition and how individual oil components impart the characteristic flavor and aroma to beer.

Indie Hops has now committed more than $1 million through the Agricultural Research Foundation to strengthen existing hop research at OSU, specifically addressing the needs of both the craft beer industry and Oregon aroma hop growers. If initial work suggests that there is a good possibility for development of varieties that are desirable to the craft brewing industry, Indie Hops has reserved the right to enter into a research contract with OSU for additional work, Worthington said.
"As the craft beer movement continues to gather speed, the time is right to begin a hop breeding program that is focused on serving the craft brewer's need for new hops that push the flavor and aroma envelope," said Roger Worthington, owner of Indie Hops.
"Indie Hops believes that Oregon State has the skill, experience and passion to bring home new hop varieties that will take craft beer to new and loftier heights," he added.
Oregon is one of the premier aroma hop growing regions in the United States, according to Townsend.
"When you consider the hop research programs and expertise already in place at OSU and USDA-Agricultural Research Service, and that we are neighbors with both the aroma hop growers and craft beer industry, the potential we have to solve problems affecting this industry is outstanding," Townsend said.
OSU and USDA already collaborate on hop research programs to address disease and insect problems, hop chemistry and its relation to beer quality, and the genetic basis for quality traits. In facilities near the OSU campus, USDA researchers maintain the nation's largest collection of hops plants and genetic material.
"Oregon State University has a long and strong history of hops related research," Shellhammer said. "An unrestricted gift of this size will allow OSU to help strengthen the U.S. hops industry as we investigate what factors lead to better aroma hops, the type of hops which are a cornerstone of the American craft brewing movement."
"We are excited that there is now a world-class hops research and breeding program focused on the vibrant craft brewing market, and it's at a public university in the heart of the USA's premium aroma hops region," said Indie Hops CEO Jim Solberg. "OSU will be able to build on their considerable base of knowledge and share new findings with researchers from many disciplines."
The new hop breeding program will be housed in the Department of Crop and Soil Science at OSU; the fermentation science program is in the Department of Food Sciences and Technology.
By: Peg Herring
Source: Russell Karow, Dorothy Beaton