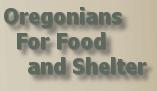 Employer Gag Bill Change
Oregonians For Food and Shelter,
EMPLOYER GAG BILL CHANGE:  HB 3653 would revisit SB 519 that passed in the 2009 session of the legislature which in essence says that employers shall not discuss politics or religion during work required meetings with employees.  HB 3653 would reopen the issue to state that employers cannot take adverse employment action against employees who decide not to attend these meetings.
Associated Oregon Industries is challenging SB 519 in federal court. The business community believes that this 2009 legislation will be found illegal under federal law and will likely be found unconstitutional at either the state or federal level.  A hearing of summary judgment is expected in early April.
A broad coalition of Oregon business opposes changes to SB 519 passed in the 2009 session until the legal and constitutional questions of the legislation have been addressed in the courts.