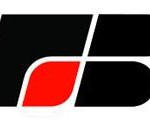 American Farm Bureau Federation,
WASHINGTON, D.C., May 11, 2010 – Following two years of tough economic times for livestock producers, 2010 is shaping up to be a much better year thanks to an improving economy and tighter supplies of beef, pork and poultry.
"Livestock producers have seen a return to profitability in the past two months after going through probably the worst economic situation anyone can remember in 2008 and 2009," said John Anderson, livestock economist with the American Farm Bureau Federation. "This is certainly good news for livestock producers because it provides a good opportunity to rebuild equity."

The Agriculture Department released its initial assessment of the U.S. and world crop and livestock supply and demand estimates today. USDA also released its first calendar-year 2011 projections of U.S. livestock, poultry and dairy products.
USDA expects total meat production to be down in 2010, compared to 2009. USDA forecasts a 2 percent increase in broiler production this year, but a 1 percent drop in beef production. USDA estimates a 3.5 percent drop in pork production this year.
"Pork producers were the hardest hit during the economic decline in 2008-2009, and the big drop in production this year is evidence of that," Anderson said.
Total U.S. meat production for 2011 is projected to be slightly higher than 2010, as increased pork and poultry production more than offsets a decline in beef production, according to USDA. Beef production for 2011 is forecast to decline due to tighter supplies of cattle.
"The reason USDA is showing a decline in beef production is that it takes a cattle producer at least two years from making the decision to increase herd size to having cattle ready for market," Anderson said. "Poultry producers can turn things around pretty quickly, while the lag time for pork producers isn't quite as long as it is for beef producers."
Anderson said the forecasts for increased meat production in 2011 is a positive sign that shows livestock producers are optimistic enough to increase their herd sizes, following two years of reducing herd sizes.
"Meat and poultry producers have just come through a two-year period during which they consistently lost money," Anderson said. "Beginning in late-2008, weak demand both here at home, as well as in the export markets, drove product prices down. Producers are now finally able to take advantage of higher prices."
An improving demand picture is also welcome news for livestock producers.
"Evidence for improving demand has been mounting in recent weeks," Anderson said. "Department of Commerce data shows consumer spending at food service and accommodations facilities grew at a remarkable 8 percent rate (quarter over quarter) in the first quarter of 2010. This was the first quarter-over-quarter increase since the second quarter of 2008. The National Restaurant Association's Restaurant Performance Index for March indicated that the restaurant industry entered an expansionary phase for the first time in 29 months."
As for USDA's May crop report, Anderson said the forecasts of larger U.S. and global grain stocks is the big news.
"The increase in stock levels is due to forecasts for good crop production in 2010 and strong world competition," Anderson said. "However, USDA's corn stocks projection fell below many forecasts due in part to better export demand."
Demand for corn and other coarse grains is strong, but production levels are still high. According to Anderson, the corn crop is off to a good start this year. Planting is 81 percent complete, the fastest on record, which gives producers a better chance at achieving good yields, he said.