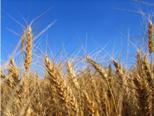 Natural Resource News Note:
Washington, D.C. – On Tuesday, USDA Secretary Tom Vilsack announced an agreement had been reached with all 16 private insurance companies who participated in the 2011 federal crop insurance program.
The plan is designed to cut their subsidies by $6 billion over the next 10 years. With the savings achieved, $2 billion will be invested in Farm Bill programs used to strengthen successful, targeted risk management and conservation programs. $4 billion will be used to reduce the national deficit. Farmers' premiums won't change.
Due to significant increases in commodity prices in recent years, annual insurance industry payments more than doubled from $1.8 billion in 2006 to an estimated $3.8 billion in 2009. Meanwhile, the number of total policies decreased from 2000 to 2009.
The USDA's Risk Management Agency sought the reductions because it contended the crop insurance companies were making excessive profits. Industry groups had resisted the cuts, saying the companies needed to maintain high reserves in case of widespread crop disasters, but they ultimately accepted the deal.
In preparation for these negotiations, RMA reviewed historical rates of return and determine a reasonable rate of return for the crop insurance industry. Analysis shows that over the past 21 years, the crop insurance companies averaged a 17.0 percent return when the average reasonable rate for that period was 12.7 percent.
The new agreement removes the possibility of windfall government payments based on high commodity price spikes by limiting the level of administration and operating payments that the industry can receive. RMA lowered the projected average long-term return for the companies to about 14.5 percent.
The $2 billion that will be invested in Farm Bill programs include releasing approved risk management products, such as the expansion of the Pasture, Rangeland, and Forage program; providing a performance discount or refund, which will reduce the cost of crop insurance for certain producers; increasing Conservation Reserve Program (CRP) acreage to the maximum authorized level; investing in new and amended Conservation Reserve Enhancement Program initiatives; and investing in CRP monitoring.
The sixteen companies who have signed the SRA are granted conditional approval to participate in the program, including the renewals and writing of new fall crop business, contingent upon receipt and final approval of each company's plans of operations. The companies are:
Ace Property and Casualty Insurance Company
Agrinational Insurance Company
American Agri-Business Insurance Company
American Agricultural Insurance Company
Austin Mutual Insurance Company
Country Mutual Insurance Company
Farmers Mutual Hail Insurance Company of Iowa
Great American Insurance Company
Hudson Insurance Company
NAU Country Insurance Company
Occidental Fire and Casualty Company of North Carolina
Producers Agriculture Insurance Company
Rural Community Insurance Company
Stonington Insurance Company
John Deere Insurance Company
XL Reinsurance America, Inc.