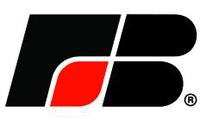 Veterinarians in Demand; Help Protect Our Food Supply
By Nathan Smith
American Farm Bureau Federation
Imagine you're a rancher. It's 2 a.m. and a cow giving birth needs professional medical attention. The only problem is that the nearest veterinarian is 100 miles away. For a growing number of livestock producers across the country, this emergency scenario is a harsh reality. America faces a farm animal vet shortage like never before, leaving many farmers and ranchers wondering who they will call the next time their livestock needs emergency care.
A total of 1,300 U.S. counties have less than one food animal vet per 25,000 farm animals. Approximately 500 counties with more than 5,000 farm animals have no large animal vet at all. The Bureau of Labor Statistics predicts a 33 percent increase in demand for large animal vets by 2016. That equates to roughly an additional 22,000 jobs to fill. Many in the industry are understandably concerned about the future availability of veterinarian services.
If this troubling trend continues, farmers and ranchers won't be the only ones feeling the pressure. Veterinarians are the front-line defense against animal disease. According to the American Veterinary Medical Association, the growing shortage of food-animal vets could weaken long-established protocols for identifying and eradicating animal diseases, some of which could be transmitted to humans.
Admission to veterinary schools is highly competitive. While universities see the need for more students, some educators and officials have said they prefer not to increase class sizes, in order to maintain educational quality. Further compounding the issue, most veterinary school graduates prefer to pursue a companion-animal practice and live in a metropolitan area. Approximately 2,500 students graduate each year from the 28 accredited veterinary medicine programs across the country.
A single veterinary student incurs on average $106,000 in school loan debt over the course of his or her studies. Naturally, after completing their education, many seek to find the best income source possible. Many students who might otherwise pursue a large-animal practice choose to work in larger urban areas in order to pay back loans sooner.
Thankfully, this crisis is not occurring without notice from industry and congressional eyes. In recent years, legislation has been proposed that would provide incentives to students who start practices and work as food-animal veterinarians. Two programs are currently in place that aim to entice students to consider working as food-animal vets.
The AVMA and its charitable organization, the American Veterinary Medical Association, have developed the Food Animal Veterinarian Recruitment and Retention Program. This debt forgiveness program is available to students who commit to four years of employment working with food animals. This program is projected to support 50 large-animal veterinarians over a five-year period.
A government program sponsored by the Agriculture Department, the Veterinary Medicine Loan Repayment Program, will pay $25,000 per year for qualified loans to eligible students. Students must agree to work for the National Institute of Food and Agriculture for three years in areas with a significant shortage of food-animal veterinarians.
Unfortunately, under this program, government dollars awarded to vet students are currently subject to federal income tax. The American Farm Bureau Federation is working to change that by supporting legislation that exempts federal and state funds received under such programs from being taxed. If the VMLRP were tax-exempt, one additional student for every three could be supported and additional funding would not be required. The proposal is not without precedent, as VMLRP's counterpart for human medicine, National Health Service Corps, allocates tax-free loans for students in the medical, dental and mental health fields.
Regardless of your involvement in animal agriculture, whether it's at the ranch or the restaurant, the security and productivity of America's food supply depends heavily upon food-animal vets. They provide essential services around the clock and the calendar. When you have the opportunity to talk with young people about career choices, don't forget to mention a rewarding career in veterinary medicine.
A Texas native and recent graduate of Tarleton State University, Nathan Smith was the public relations intern this summer for the American Farm Bureau Federation.