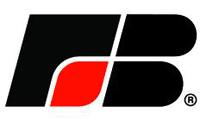 Agriculture a 'Choice' Career Choice
By Dal Grooms
American Farm Bureau Federation
If you're a movie buff, you'll recall the career advice shared with young Benjamin Braddock in the late 1960s movie The Graduate. "Plastics," young Benjamin was told. Today, there is a good chance the giver of that advice, Mr. McGuire, would be proposing another up-and-coming career field – "Agriculture."  While U.S. unemployment figures hover near 10 percent, colleges and universities are placing their agriculture graduates into jobs at higher rates than ever before.
The director of ag career services at Iowa State University, Mike Gaul, says the latest placement data on agriculture graduates from his college shows 98.5 percent of them have jobs within a year of graduation, and 76 percent of those with ag business degrees already had a job in hand when they picked up their diplomas this spring. Similar numbers are seen in agriculture placement data coming from Penn State, Florida and Colorado State University.
The view is further supported by a 2010 USDA report, Employment Opportunities for College Graduates in Food, Renewable Energy and the Environment, 2010-2015. The study says there is an expected shortfall of new graduates that will be needed in the next three to five years.
Overall, the study says there will be 54,400 open positions generated each year, but only 29,300 students will be graduating with agriculture-related degrees in those fields. The shortfall of ag-knowledgeable students will likely be made up with students in allied fields such as biology, engineering, health sciences and business. Think of the leg-up graduates will have if they're familiar with agriculture and the issues that directly affect it.
Parents of students heading to a college or university this fall, might want to direct them to this report. Agriculture truly is a career that is enjoyable, rewarding and in-demand.
There is a misperception that agriculture jobs are limited to hands-on production of livestock and crops, and that those jobs are low-paying and have no advancement opportunities. When you look at the job opportunities and the related salaries, you'll see agriculture offers so much more.
Interested in developing or preparing nutritious foods? Agriculture has a job for that. Want to make an impact on environmental issues ranging from forestry to climate to aquaculture? Agriculture has a job for that. Do engineering or developing computer applications get your juices flowing? Agriculture has jobs in those areas, too.
If you're worried that too many students will rush to this area, and the market will be flooded in two to four years,relax. Enrollment in ag-related majors is the choice of only one-half of 1 percent of all students headed to college this fall.
So, look around at friends and family headed to college this fall, pull them off to a corner and give them this one-word piece of advice. Agriculture.
Dal Grooms, a new contributor to Focus on Agriculture, is a native of the Midwest, where she writes about rural and agricultural issues.