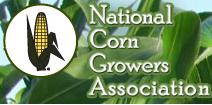 By Cindy
National Corn Growers Association
Comedian Stephen Colbert, host of "The Colbert Report," is "testifying" Friday morning before the House Judiciary Committee's Subcommittee on Immigration, Citizenship, Refugees, Border Security, and International law at the hearing entitled "Protecting America's Harvest." The witness list for the hearing features Colbert batting clean up after testimony from United Farm Workers President Arturo S. Rodriguez, Virginia apple grower Phil Glaize and Vanderbilt University professor Carol Swain.
Apparently, Colbert is an immigrant farm worker expert now, after spending a day in August working at a corn and vegetable farm in New York state. We're talking sweet corn here, not field corn. Colbert teased part of the segment on his show last night where he also did his usual goofy interview with Rep. Zoe Lofgren (D-CA) where she played straight man to Colbert's off-the-wall comments. The California congresswoman just happens to be chairman of the subcommittee holding tomorrow morning's hearing.
Colbert became involved in the immigration issue this summer when the UFW launched a "Take Our Jobs" campaign in an effort to prove that Americans will not do farm work so we have to hiring migrant workers. The comedian decided to try out the job for himself, so that is what makes him an expert to testify before Congress about the importance of migrant workers for American agriculture.
There is no question that migrant labor is important to American agriculture and any attempt at immigration reform needs to keep that in mind. It's definitely a serious issue and maybe people will pay more attention to it with a little comic relief.