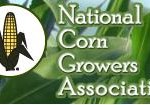 Debunking Anti-corn pyramid scheme
By Ken
National Corn Growers Association,
The Denver Post ran a story this weekend about the cost of food, continuing one of the themes from Food Inc. and others, arguing that healthier food costs more than unhealthy food, and that's why so many poorer people cannot afford to eat healthy and therefore become obese. One of the reasons, the story argues, is farm subsidies from the federal government.
We've heard this before, and it's desperately a myth in need of correction. A December 2007 study by researchers at the University of California at Davis found that eliminating the corn subsidy would reduce corn-based food consumption by, at most, two-tenths of a percent. A video report is located here.
Online, the Post story featured a graphic derived from the Physicians Committee for Responsible Medicine. Here's the Post version and here's the PCRM version of the "perverse pyramid" as they call it. The latter one is titled "Why Does a Salad Cost More than a Big Mac?" without, sadly, breaking down the cost of either.
Let's find some neutral third party to take this graphic apart. Flowing Data is a blog that looks at how media and organizations use graphic images to convey information. Back in March, it took a look at the PRCM pyramid scheme and some commentators found it disproportionate and dishonest.
But I'm left with a nagging question … if salads are healthier and, therefore, better in the eyes of the public, shouldn't they cost more than Big Macs?