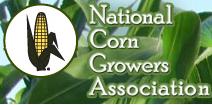 No Reason to Fear Our Food Supply
By Mark,
National Corn Growers Association
This week we are supposed to be afraid of eating eggs. Apparently we have about a 1 in 20,000 chance of getting salmonella from eating eggs. The odds are slightly higher that you will die in a fall this year. I will take those odds and so would Vegas.
Interestingly enough I celebrated the big egg scare by whipping up a wonderful spinach quiche and an omelet the next day. I wish I could say I am really that sarcastic and warped, but I really already bought the stuff and had a hankering for eggs.  Eggs are a great tasting, inexpensive source of protein that are fast and easy to cook so I wasn't real big on letting fear overpower good judgment or my taste buds. As with many food scares a little common sense goes a long ways toward keeping you safe, healthy and well fed.
Food related illnesses in the U.S. are actually pretty rare considering the size of our population and the amount of food we consume at home, at work, at play and on the run.
If an egg containing Salmonella has been kept refrigerated and someone who uses good hygiene practices serves it to you immediately after proper cooking, you'll simply have a nutritious meal. If the egg has been improperly handled, though, you might experience the foodborne illness