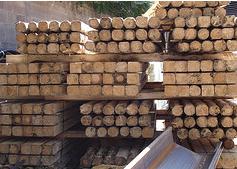 Timber Industry Report
Rick Sohn
Umpqua Coquille LLC
OUCH! Not only are log and lumber prices down, but unsold home inventories are up, and economies here and elsewhere around the world, continue to raise concerns about the recovery and drive interest rates down to unprecedented levels. Swanson Group has closed a mill, and other operators are pessimistic, cutting back production again, in anticipation of a slow fall and winter ahead. See below for five-year-span price analysis of lumber, logs, housing, and mortgage stats.



Interpreting the trends.
Log and Lumber price declines reaching critical levels. Swanson Group has closed its hometown Glendale sawmill, laying off 90 workers, likely permanently. Steve Swanson has said there are two conditions that will facilitate the mill reopening. First, the U.S. Forest Service and BLM offer more timber for sale, (which would be sustainable, and cut down on catastrophic fires and carbon dioxide emissions). Second, that the U.S. stop allowing Canadian lumber produced with subsidized logs to be sold in the U.S. It is Canada's choice to subsidize the sale of logs to its mills, but it is our choice as a country to allow those wood products to be sold in the U.S., in competition with U.S. lumber produced with Market-Priced logs. Other manufacturers, they are making further temporary cutbacks in production to help match the low demand.
Statistically, the most significant change is the unprecedented 30-year fixed mortgage rate of 4.56%, down from 4.74% last month, already an all-time record. BUT ARE HOMEBUYERS CASHING IN?
NOT MANY. Compared to last month, unsold home inventories shot up 48% in Portland from 7.3 to 10.8 months, nearly to levels not seen since February of this year. Unsold inventories in double digits (above 10 months) have been with us for 16 of the last 33 months since January, 2008. While, according to Portland Multiple Listing Service, the average home sales price is up 2.5% in the last month, closed sale volume fell nearly 30%, while pending sales and new listings remained almost flat.
One interpretation: at today's mortgage interest rates, slightly more expensive homes are selling to the more savvy homebuyers, who are keeping agents increasingly busy, driven by the favorable interest rates, but the total number of buyers in this market is decreasing.
The decreasing volume of sold homes and increased unsold inventories, also are reflected in the lackluster building permits, which are down from last month and 18% below March, 2010 annualized rate of 685,000. Housing starts are not much better, up only slightly month to month, and down 20% since April, 2010 annualized rate of 679,000.
Statistical details: Four years ago this month, in July 2006, studs decreased to $240 per thousand from $275 the month earlier. That was the first stud price below $250, where it has remained ever since, with the exception of two 4-month periods — one in Spring, 2007 and the other in Spring, 2010. That is the same month – July 2006—when mortgage interest rates went up to 6.76% – the highest monthly interest rate we have seen since 2002. In good housing markets, increases in mortgage interest rates tend to scare buyers and depress home sales. These were signs of the beginning of our depression in housing, 4 years ago.
See Addendum for further analysis of homebuying markets and trends.
Data reports used with permission of:
1) Random Lengths. 2"x4"x8' precision end trimmed hem-fir studs from southern Oregon mills. Price reported is Dollars per Thousand Board Feet for the most recent week. One "board foot" of product measures 12 inches by 12 inches by one inch thick.
2) RISI, Log Lines. Douglas-fir #2 Sawmill Log Average Region 5 price. Current report is for the prior month. Dollars per Thousand Board Feet of logs are reported using standardized log measurements from the "Scribner log table."
3) Dept. of Commerce, US Census Bureau. New Residential Housing Starts and New Residential Construction Permits, annually adjusted. Current report is for the prior month. Recent reports are often revised in bold from the prior month. All of '08 and '09 were again revised in May 2010.
4) Regional Multiple Listing Service RMLSTM data, courtesy of Janet Johnston, Prudential Real Estate Professionals Broker, Roseburg, OR. Inventory of Unsold Homes (Ratio of Active Listings to Closed Sales) in Portland Oregon, for most recent month available.
5Freddie Mac. Primary Mortgage Market Survey. 30-year Fixed Rate Mortgages Since 1971, national averages. Updated weekly, current report is for the prior full month.
Issue #3-8a. © Copyright Rick Sohn, Umpqua Coquille LLC. For permission to reprint for nominal fee, Email [email protected]