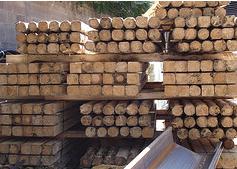 Timber Industry Report
By Rick Sohn
Umpqua Coquille LLC
Lumber continues to strengthen, while Housing Starts and Permits move sideways. Chinese purchasing may be the cause, according to Random Lengths. Watch for mortgage interest rates to drop even lower! See below for details and a five-year-span of prices and analysis of lumber, logs, housing, and mortgage stats.



Interpreting the trends.
Studs, housing starts, unsold inventory and mortgage rates, moved in a favorable direction, while. logs and permits moved negatively. On the whole, we are still going the right way, but it's painfully slow to watch, and to participate in. But, on the whole, it is improving. It is kind of like watching trees grow.
Random Lengths has reported two weeks in a row about increased purchases of lumber products from the US and Canada, over the last couple of years. Given the anemic housing starts and permits, this may be a significant factor propping up the markets.
Looking into history a couple of years, 2007 saw a big jump in unsold home inventory between August and September in Portland. In August, 2007 there were 6.2 months of unsold inventory, and it jumped to 8.6 months in September. Unsold inventories stayed above 6.2 months in Portland ever since — and that was over 3 years ago!!!!!!!
"Quantitative easing" will begin in early November, as the Obama administration moves ahead with plans to buy loans and bonds. The result is supposed to be to make long term interest rates lower, so that banks will be more willing to lend. Mortgage bankers are also expecting this move to temporarily lower mortgage interest rates even more than the currently favorable rates, at least temporarily. We will find out in our November report.
Data reports used with permission of:
1) Random Lengths. 2"x4"x8' precision end trimmed hem-fir studs from southern Oregon mills. Price reported is Dollars per Thousand Board Feet for the most recent week. One "board foot" of product measures 12 inches by 12 inches by one inch thick.
2) RISI, Log Lines. Douglas-fir #2 Sawmill Log Average Region 5 price. Current report is for the prior month. Dollars per Thousand Board Feet of logs are reported using standardized log measurements from the "Scribner log table."
3)  Dept. of Commerce, US Census Bureau. New Residential Housing Starts and New Residential Construction Permits, annually adjusted. Current report is for the prior month. Recent reports are often revised in bold from the prior month. All of '08 and '09 were again revised in May 2010.
4) Regional Multiple Listing Service RMLSTM data, courtesy of Janet Johnston, Prudential Real Estate Professionals Broker, Roseburg, OR. Inventory of Unsold Homes (Ratio of Active Listings to Closed Sales) in Portland Oregon, for most recent month available.
5) Freddie Mac. Primary Mortgage Market Survey. 30-year Fixed Rate Mortgages Since 1971, national averages. Updated weekly, current report is for the prior full month.
Issue #3-10. © Copyright Rick Sohn, Umpqua Coquille LLC. For permission to reprint for nominal fee, Email [email protected]