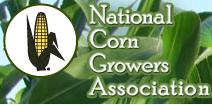 By National Corn Growers Association,
One of the chief arguments used by opponents of Proposition B in Missouri, which passed by a small margin in Tuesday's election and restricts the size of dog breeding facilities and places burdens on them it exempts others from, was that it was a "foot in the door" for the Humane Society of the United States that would lead to similar regulations against livestock and other animal ag sectors in the state. That's why its opposition was so broad for what could have been a very simple measure had it been worded right.
HSUS and its allies insisted all along it is just about the puppies and that agriculture is over-reacting in seeing a threat.
This morning, less than two days after Prop. B won, we see who was right. The groundwork is already being laid for extending HSUS influence in the Show-Me State, in the form of the popular comic strip Mutts – which has not only placed HSUS's Wayne Pacelle on a pedestal in the past but actively promoted Proposition B before Tuesday's election.
Didn't take very long, did it now?