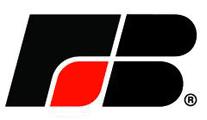 By Erik Ness
American Farm Bureau Federation
Dudley Williams can see Mexico from his ranch on the common and conflicted international border in southern New Mexico. He has also seen first hand the problems caused by smuggling and other illegal activities that are part of the daily landscape for ranchers and farmers all along the 1,969 mile border that stretches from Brownsville, Texas to San Diego, Calif.
When word got out that federal legislation (S.1689) had been drafted to create federal wilderness areas along this border, Williams and other ranchers were rightly concerned. Law enforcement agencies, especially the U.S. Border Patrol, could be ham-strung when it comes to enforcing law and order along the border, due to strict wilderness-area rules. Strict limits on vehicle use in designated wilderness areas is one example. As rancher Williams points out, "you can't even ride a bicycle in a federal wilderness area."
After hearing about the proposed expansion of wilderness areas in their border region, ranchers in New Mexico organized and have worked diligently to inform the non-ranching pubic about all sides of the debate. Their organization started out with a handful of families and grew to a coalition of more than 800 businesses and organizations opposed to this move. The New Mexico Farm and Livestock Bureau joined the effort and produced a documentary covering the issue.
Pressure from the ranching group led to some changes that reflect their concerns about public safety and national security, including allowing low-level surveillance flights and some law enforcement buffer zones. However, due to their experiences with other failed federal promises, these ranchers remain concerned.
The group has come up with alternate land designations that would protect the lands in question but keep them out from under what they consider the stringent strings attached formally to federal wilderness designations.
In support of their position, the ranchers point to the on-going security concerns created by lawlessness in other locked-up federal land areas on the Arizona border, including the Buenos Aires National Wildlife Refuge and the Organ Pipe National Monument.
The rancher/farmer group is also concerned about talk that there may be a last-minute move in the current lame-duck session of Congress to pass an omnibus public lands bill, which could include the quarter of a million acres of proposed wilderness in New Mexico, on and near the U.S.-Mexico border.
Janice Kephart, an internationally recognized border security expert, recently issued a report for the Center for Immigration Studies in which she concludes that designation of new border wilderness areas would "provide the Border Patrol with little ability and little incentive to do its job under law, let alone state, local and other federal law enforcement." She says actual conservation of public lands would be better served by, "protecting our public safety and national security with adequate law enforcement and infrastructure." The ranchers who live and work in this rugged outlaw country are inclined to agree with that assessment.

Erik Ness is a new contributor to AFBF's Focus on Agriculture commentary series. He is a media consultant and a retired staff member of the New Mexico Farm and Livestock Bureau.