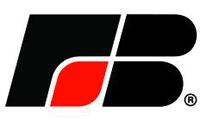 By Cyndie Sirekis
American Farm Bureau Federation
As 2010 fades away, Farm Bureau and its farmer and rancher members around the nation are reflecting on some hard-fought victories.
One of these is reform of estate taxes. With passage of the Tax Relief, Unemployment Insurance Reauthorization and Job Creation Act of 2010, estates worth less than $5 million are exempt from taxes when the owner dies, with a maximum rate of 35 percent, for the next two years.
Without the changes to the law, a $1 million exemption – which could have applied to as many as 13 percent of farms and ranches whose owners pass away, according to USDA – was slated to go into effect on Jan. 1, 2011.
Putting the uncertainty surrounding death taxes to rest, for two years at least, offers considerable relief that will help farmers, ranchers and rural communities during this time of continuing economic difficulty.
Also in 2010, many farmers and ranchers participated in "Don't CAP Our Future," Farm Bureau's nationwide grassroots effort to defeat climate change legislation in the Senate. The multi-faceted campaign spotlighted the economic damage cap-and-trade provisions of climate change legislation could do to farm and ranch families, as well as consumers.
Farm Bureau members worked hard to show their members of Congress that voting for a climate change bill is bad for agriculture, bad for farmers and ranchers and threatens the nation's chances at a meaningful economic recovery.
But they didn't stop there. Farm Bureau members also made their voices heard on the important issue of reducing our dependence on foreign oil and continuing to grow our domestic renewable fuels.
They continued to press for development of a national energy policy that provides for increased exploration and use of domestic energy resources, with additional access for exploration and production of oil and natural gas in an environmentally sound manner.
Throughout the year, Farm Bureau members also provided input to the Agriculture Department on how farm bill programs should be implemented in addition to advocating for new funding for agricultural research, computers and information technology. Many of them also sharpened their social media and "agvocacy" skills, taking time out from their day-to-day mission of food production to zero in on connecting with consumers.
The continued progress of farmers and ranchers in all of these arenas is a testimony to the continued strength of grassroots strength of Farm Bureau, which has an effective voice in Washington and in the halls of state legislatures throughout the nation.
Cyndie Sirekis is director of news services at the American Farm Bureau Federation.