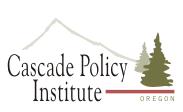 Renewable Energy Failure: Why Government Mandates Don't Work and What They Will Do to Our Economy
By Torey Holderith and Todd Wynn
Click here for the full report. Here is an excerpt:
Renewable energy has long been hailed as the cure-all for Oregon's economy. "Good policy, good for economic development, good for the environment," the Oregon Department of Energy declared. Sounds too good to be true doesn't it? That's because it is. Good public policy enables long-term achievement while also enabling short-term success. The reality of the energy policies coming out of the State of Oregon and the City of Portland is that they do neither.
Recent policy efforts from the City of Portland and the State of Oregon are attempting to forcibly lay the groundwork for "green" energy through adjustments to the energy market. While renewables very well could be the future, legislation that forces the use of renewable energies despite the resistance of the economy distorts the free market, reduces our freedom and raises the cost of doing business, thus endangering economic growth.
Portland's Renewable Energy Failure
In April 2001 the Portland City Council under the leadership of Mayor Vera Katz approved an aggressive plan aimed to combat global warming by decreasing carbon emissions by 10% from their 1990 levels by 2010, thus making Portland an icon in the renewable energy movement. An important part of this plan mandated that the City of Portland acquire one hundred percent of its energy from renewable sources by 2010. This would be accomplished through the purchase of renewable energy certificates (RECs) from public utility companies, renewable energy installations at city and county facilities and the sponsorship of local renewable energy projects. Nine years later the City of Portland has demonstrated the ineffectiveness of a government-led push for renewables by utterly failing to achieve its goal of 100% renewable energy. As of 2010 only 9% of the Portland city government's power comes from renewable energy sources.
Following the passage of the Local Action Plan on Global Warming in 2001, the City of Portland's Office of Sustainable Development purchased short-term three-year renewable energy certificates for $42,500 to account for 10% of the city government's power consumption. Renewable energy certificates represent the environmental attributes of electricity generated from renewable sources. Portland subsequently entered into contract negotiations with PPM Energy in 2007 to purchase RECs. However, these contract negotiations eventually fell through as PPM elected to sell to Washington State and California instead of to the City of Portland. This left Portland in 2007 hardly any closer to achieving 100% renewable energy than it had been in 2001 when the goals were proposed, despite expending $110,000 on consultants and "quite a bit of staff time."
Read the rest of the report here.