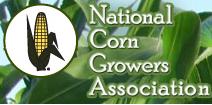 National Corn Growers Association
By Cathryn
As Girl Scout cookie sale season launches across the country, the organization is taking back to the streets with a message that leaves a bitter taste in the mouths of agvocates as they take their formerly internal anti-ag messages to our doorsteps.
Last summer, Corn Commentary (Volumes 1 and 2) looked at the blatant hypocrisy inherent in profiting from the sale of cookies that incorporate a myriad of corn products while bashing the farmers who supply them. Now, the Girl Scouts are taking it one step further by offering Shout Outs!, an HFCS-free cookie.  Are they serious? This is still a cookie that has approximately the same fat and calorie content as many of their other options. This is another blatant case of jumping on the anti-HFCS bandwagon without considering either sound science or even the message that this sends about our childhood favorites like Thin Mints and Trefoils?
Prairie Farmer writer Holly Spangler took the Girl Scouts to the mat this time for their continued anti-agriculture stance, citing Corn Commentary while proving her case. Carefully delineating their continued hypocrisy, Spangler asks that each of us speak up as advocates for agriculture and active members of our community. While she does not call for a boycott- fighting cookies as good as Samoas would be futile- she does call for action.
As Holly suggests, contact the Girl Scouts on their official Facebook cookie page or by emailing here. If you need a few HFCS facts, take a look at both pages (8 and 9) of this excellent HFCS story from Farm Progress- Prairie Farmer.