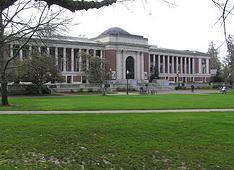 OSU $4 million climate change grant
— OSU to study farming methods in bid to curb, adapt to climate change
By Oregon State University
CORVALLIS, Ore. – Oregon State University has been named a partner on a $20 million grant to ensure the long-term viability of cereal-based farming in the inland Pacific Northwest amid a changing climate. OSU will receive $4 million of the total award, which the U.S. Department of Agriculture announced today in Washington, D.C. The other participants are the University of Idaho, Washington State University and the USDA's Agricultural Research Service.
The five-year grant will take a holistic approach to study the relationship between climate change and cereal crops, primarily winter wheat. Researchers will study how climate change might affect cereal crops; how production practices might contribute to or help curb climate change; what farming methods might help these crops withstand climate change; and which factors influence decisions about crop management.
"As a result of this project, the people who produce our food will be better equipped to reduce their carbon footprint and to face the challenges associated with climate change," said Sonny Ramaswamy, the dean of OSU's College of Agricultural Sciences.
Susan Capalbo, an OSU agricultural economist and one of the researchers, added, "This research is important because our climate is changing, and agriculture is probably the sector that is most affected by variations in climate."
It's also a sector important to Oregon's economy. Oregon farmers and ranchers grossed $4.3 billion in sales last year, according to a report by the OSU Extension Service. About $354 million of that was in wheat. In terms of tonnage, wheat is the No. 1 export through the Port of Portland, which officials say is the largest volume wheat-export harbor in the United States.
The study will focus on northeastern Oregon, southeastern Washington and Idaho's panhandle. It includes the cities of Pendleton in Oregon; Pullman and Othello in Washington; and Moscow, Idaho. The area produces some of the nation's highest yields of non-irrigated winter wheat.
Researchers will use a computer model to study how different farming techniques affect yields, water usage, nutrient levels, greenhouse gas emissions and the removal of carbon dioxide from the air. These techniques could include rotating crops, seeding without tilling, leaving crop residue on fields, diversifying crop choices, and applying organic fertilizer such as manure.
The work will take place at eight research facilities throughout the region as well as on private farms. In Oregon, tests will be carried out at OSU's Columbia Basin Agricultural Research Center, which has research farms near Moro and Pendleton. OSU agronomists Steve Petrie and Stephen Machado will experiment with various methods for managing crops, and examine how much carbon dioxide is sequestered when these methods are used and when the land lies fallow. They'll also investigate whether techniques for applying fertilizer can be changed to reduce the release of greenhouse gases.
Farming can contribute to greenhouse emissions in several ways. Tractors and combines emit carbon dioxide, as does the manufacturing of nitrogen fertilizer and the tillage of soil, which helps decompose organic matter. But certain farming practices can also cause less carbon dioxide to be emitted, such as using herbicides instead of plowing fields to kill weeds, Petrie said.
Petrie will oversee efforts to communicate the study's finding to stakeholders through meetings with growers, public talks at research sites, and web-based techniques, including social media. Stakeholder concerns and interests will also be conveyed to researchers.
On the economics side, Capalbo and fellow OSU agricultural economist John Antle will interview growers and ask them about their management strategies, costs, concerns and priorities. They'll compile their answers with the data on cropping methods and evaluate the likelihood of farmers adopting certain techniques under various climate and policy scenarios, including when incentives are offered.
Farmers won't be willing to change unless the economics are favorable and the benefits outweigh the costs, Capalbo said. She cautions that short-term considerations shouldn't be the only focus.
"Agriculture has traditionally been looked at in terms of maximizing net returns or minimizing costs," she said, "but we need to look at managing the ecosystem so it's resilient to change and sustainable in the long run."
Philip Mote, the director of the Oregon Climate Change Research Institute at OSU, and John Abatzoglou, a professor at the University of Idaho, will provide data on temperatures, rain, solar radiation, humidity and wind speed.
The area to be studied is made up of different microclimates, but in general has cold, wet winters and warm-to-hot, dry summers. Mote expects that in parts of the region, typically dry summers will become drier, or the duration of dry summer conditions will be extended. More precipitation may fall as rain instead of snow, he said.
Warmer temperatures would reflect what has been happening on a larger scale. The average annual temperature in the Pacific Northwest increased 1.4 degrees during the 20th century, Mote said. Compared with 2005, the average annual temperature for the Pacific Northwest is expected to increase 3-10 degrees by 2100, he said.
Climate change aside, Antle said, the research about farming techniques will be useful for growers around the globe.
"The research aims to understand what makes systems sustainable," Antle said. "This project will pay off regardless of the climate part."
The project also has a public outreach component. Recognizing that change often starts with younger generations, faculty at OSU's agricultural education and general agriculture department will work with the other partners to develop a curriculum for K-12 students that discusses the relationship between agriculture and climate change. OSU faculty will also help design workshops, materials and online resources for agriculture and science teachers that address this topic.
More information on the project is available online: Regional Approaches to Climate Change for Pacific Northwest Agriculture.
By: Tiffany Woods
Source: John Antle, Susan Capalbo, Stephen Machado, Philip Mote, Steve Petrie