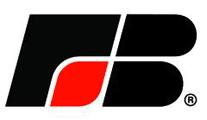 Drop in Wheat Exports Biggest News in Report
By American Farm Bureau Federation
WASHINGTON, D.C., March 10, 2011 – The biggest news in the Agriculture Department's crop report released today is the drop in projected U.S. wheat exports and the subsequent bump in stocks, according to Dr. Bob Young, chief economist for the American Farm Bureau Federation. "Most traders expected little change in today's report and that's pretty much what happened," Young said. "The big report to look at will be USDA's planting intentions report that will be released March 31. USDA still sees very tight global grain stocks, and we are going to need to see big U.S. and world grain crops to make up the balance."
USDA's March World Agricultural Supply and Demand Estimates or WASDE report showed no changes in corn or soybean stocks, but USDA did lower projections for U.S. wheat exports for the 2010-2011 marketing year by 25 million bushels from the February estimates. USDA forecasts increased global supplies of wheat, particularly in Australia, and a slower than expected pace of shipments into the final quarter of the wheat marketing year that ends May 31.
"Wheat was the big news in today's report," Young said. "I found the fact that USDA did not change China's wheat production numbers at all to be very interesting. Many were suspecting at least some reduction." China is the world's largest wheat producer. USDA forecasts China's wheat production at 114.50 million metric tons in the March WASDE, unchanged from the February report.
USDA forecasts global ending wheat stocks at 182 million metric tons, up nearly 3 percent from February estimates. U.S. wheat stocks are forecast at 843 million bushels, up from 818 million bushels in the February estimate, according to USDA.
Young expects USDA's March 31 planting intentions report to show increases in several crops as U.S. farmers respond to tight supplies and strong demand.
"Throughout history, America's farmers and ranchers have responded when the world needed more grain, and I have every expectation they will respond again this year," Young said. "Then the weather needs to cooperate so we can achieve strong yields, but I know U.S. crop producers will do their part."