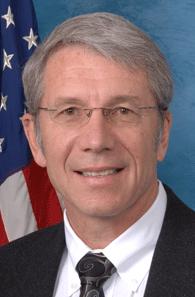 Schrader Statement on the Energy Tax Prevention Act, H.R. 910
Oregon Congressman Kurt Schrader Press Release
"I supported a bill removing some authority given to the EPA by the Supreme Court to regulate CO2 emissions. I know there will be many wild and inaccurate attacks on me for supporting this legislation. For me, this question transcends political ideology, regardless of which party controls Congress or the White House.
As a farmer and steward of the Earth I believe we have a responsibility to protect our environment and ensure clean air for our children and grandchildren. Global warming is a real and serious threat and I was proud to support an amendment affirming the science behind climate change in this bill.
However, I have a fundamental belief that regulation of greenhouse gases should be done at the direction of Congress through the passage of comprehensive legislation and not unilaterally through the Administration. That's a major reason why I supported the American Clean Energy and Security Act in 2009—the most significant climate bill in American history.
I'm proud of my environmental record since I came to Congress. I have a lifetime score of almost 90% from the League of Conservation voters. Last year I was named an "OLCV hero" for casting a key vote for the most significant clean energy law to ever pass the U.S. House and passing legislation out of the House protecting the Molalla River. I will continue to push for more investments in renewable energy sources and other opportunities to reduce carbon emissions."